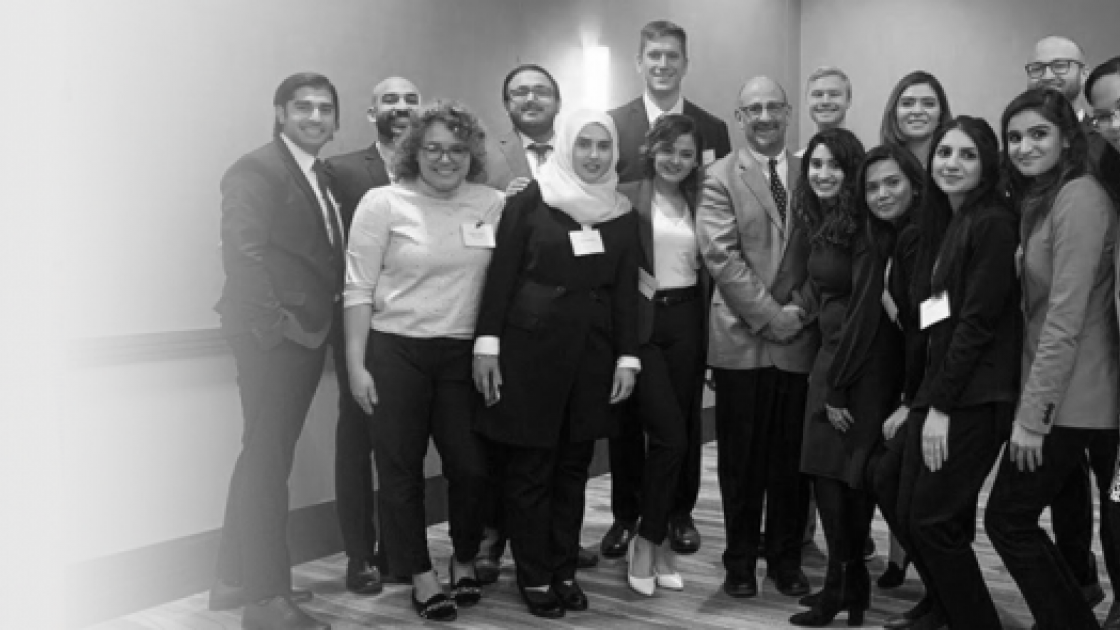 Internal Medicine Residency Program
Welcome
Welcome to the Southern Illinois School of Medicine Department of Internal Medicine. We encourage you to browse through our site and find out why previous medical students have chosen us for the next phase of their medical career. Our dedicated faculty and staff, our small size and our legacy of excellence in medical education make us an excellent choice.
Our program continues to pioneer educational innovation. Lessons learned from the Academic Chronic Care Collaborative and the Educational Innovations project continue to inform how best to improve our program and also help shape the future teaching content, structure and delivery across residency programs in internal medicine.
Our explicit training objective is to graduate residents who feel they are unrestricted in their career options. SIU IM residency program graduates are well prepared for a variety of practice settings as generalists or subspecialty fellows in academics or private practice.
The SIU fellowship footprint continues to grow through the recent additions of our cardiology fellowship program, hematology/oncology fellowship program and a critical care and pulmonology fellowship. We're also launching a gastroenterology fellowship program in 2022. These programs join our already existing fellowships in endocrinology and infectious diseases.
Andrew Varney, MD
Internal Medicine Residency Program Director
2021 Virtual Interviews
Due to the ongoing global pandemic, the Internal Medicine residency program will conduct virtual interviews in 2021. You can expect to receive information about these interviews via email with a schedule and videos to watch. A sample virtual interview day will look like:
Sample of a Virtual Interview:
Day 1:
6-7pm: Meet and greet current residents
Day 2:
8-8:20am: Meet the Program Director
8:40-9am: Meet the Chief Residents                                                    
9-9:20am: Behavioral interview with faculty member
The Right Fit:
After twenty years serving as program director at SIU the question of an applicant's fit is measured by a diverse collection of knowledge, attitudes and skills. Although, not absolute, applicants who identify with the mission of SIU School of Medicine advance the objective of serving the residents of Central and Southern Illinois.
Our Graduates
Matched applicants had mean Step 1 (229) and Step 2 (237) scores
U.S. graduates, U.S. IMG's and permanent residents comprise >85% of matched applicants
A majority either were born, lived, educated, or worked in Illinois
Desired Characteristics:
Superior communication and team building skills
Capacity to adopt a growth mindset and be "coachable"
Capacity to self-direct/monitor your improvement and development of competency
Capacity to identify what you don't know and develop the evidence based medicine skills to answer clinical questions
A commitment to inclusion of diverse cultures, professionalism and personal wellness
Passion for patient safety, quality improvement and teaching
General Program Information
A career in internal medicine opens up an exciting, intellectual challenge that will stimulate you to both learn the science and master the art of medicine. Some of the most challenging adult patients require the depth and breadth of the internist's care. A career in internal medicine will never bore you!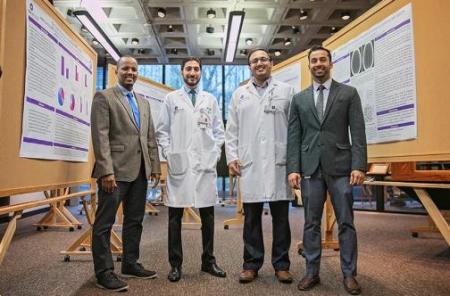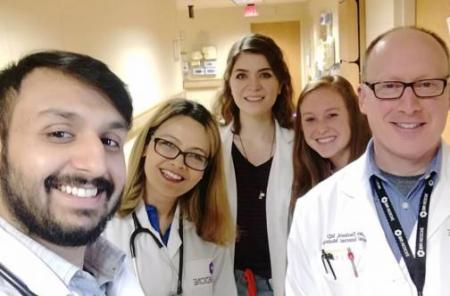 Tracks
SIU Preliminary Medicine Residency will prepare you for advanced standing programs. Rotation experiences and expectations are identical to categorical residents, including unique opportunities during Y week specific to the needs of the advanced standing program. Our Preliminary Medicine residents have fewer hospitalist weeks and more elective time relative to categorical track residents. As a 3 + 1 program the academic year consists of 13 X rotations and 13 Y weeks.
Meet the Residency Staff
As a resident-centered program, we want you to know our door is always open. We value the relationships we develop over the course of your training at SIU School of Medicine. Whether or not you were born and raised here, you will come to love the friendly personalities of Central Illinois, the sights and sounds of the State Fair, and the taste of your first Horseshoe!