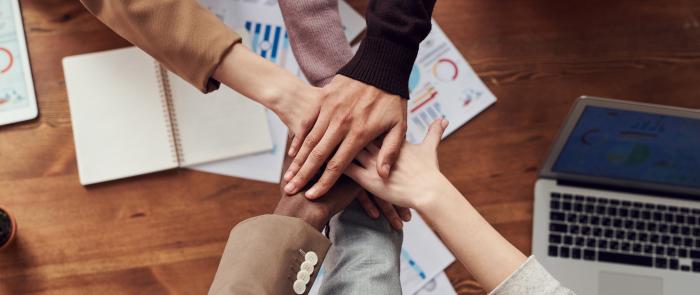 The SIU School of Medicine Memory and Aging Network is comprised of 17 community-based providers located throughout the 93-county CADRD service area.  Network provider sites include hospitals, mental health centers, senior service centers, clinics, care facilities and other organizations. Each Network provider is part of the interconnected team of experts dedicated to serving individuals with memory problems and their families. Network providers work closely with SIU School of Medicine faculty and staff and are specifically trained to evaluate individuals with memory or other cognitive complaints according to standard protocol.
In addition, the Memory and Aging Network providers may provide:
Counseling
Referral services
Education to individuals, the community and healthcare professionals
For more information on these sites please email CADRD@siumed.edu or call the Program Coordinator at 217-545-7204
Memory and Aging Network Sites List - In alphabetical order, by city. 
ALTON
Alton Memorial Hospital

Senior Renewal/Memory Disorder Diagnostic Center
One Memorial Drive
Alton, IL  62002
click here for AMH website

 

Memory Care Center of St. Anthony's Hospital

2 Saint Anthony's Way
Alton, IL  62002
click here for MCCSAH website
BREESE
St. Joseph's Hospital 

9515 Holy Cross Lane
P.O. Box 99
Breese, IL  62230
click here for SJH website
CARBONDALE
Southern Illinois Family Medicine Center

305 W Jackson Street, Suite 200
Carbondale, IL  62901
click here for SIFMC website
CHAMPAIGN
Circle of Friends Adult Day Center

609 West Washington
Champaign, IL  61820
click here for CFADC website

 

Mind in Motion Center for Healthy Aging

210 West Church Street
Champaign, IL  61820
DANFORTH
Prairieview Lutheran Home

P.O. Box 4
403 N. 4th Street
Danforth, IL  60930
click here for PLH website
DECATUR
St. Mary's Hospital

1800 East Lake Shore Drive
Decatur, IL  62521
Web site: www.stmarysdecatur.com  
FLORA
Clay County Hospital - Senior Renewal

911 Stacy Burk Drive
Flora, IL 62839
http://www.claycountyhospital.org/senior-renewal.aspx 
HILLSBORO
Montgomery County Health Department

11191 IL Route 185
Hillsboro, IL  62049
click here for MCHD website
JERSEYVILLE
Jersey Community Hospital

400 Maple Summit Road
Jerseyville, IL  62052
click here for JCH website
MACOMB
McDonough District Hospital 

Outreach Service Department
525 E Grant Street
Macomb, IL  61455
click here for MDH website 
MOUNT MORRIS
Pinecrest Community  

414 S Wesley Avenue
Mount Morris, IL  61054
click here for PC website
MOUNT VERNON
St. Mary's Good Samaritan Inc.

1708 Jefferson, Suite 250
Mount Vernon, IL 62864
click here for SMGS website
PAXTON
Community Resource and Counseling Center 

1510 West Ottawa Road, PO Box 162
Paxton, IL  60957
click here for CRCC website
PONTIAC
Evenglow Inn

1200 Evenglow Lane
Pontiac, IL  61764
click here for EI website
SPRINGFIELD
SIU School of Medicine Memory and Aging Clinic

751 N. Rutledge
Springfield, IL 62702
click here for SIU MAC website