Memorial Medical Center Radiology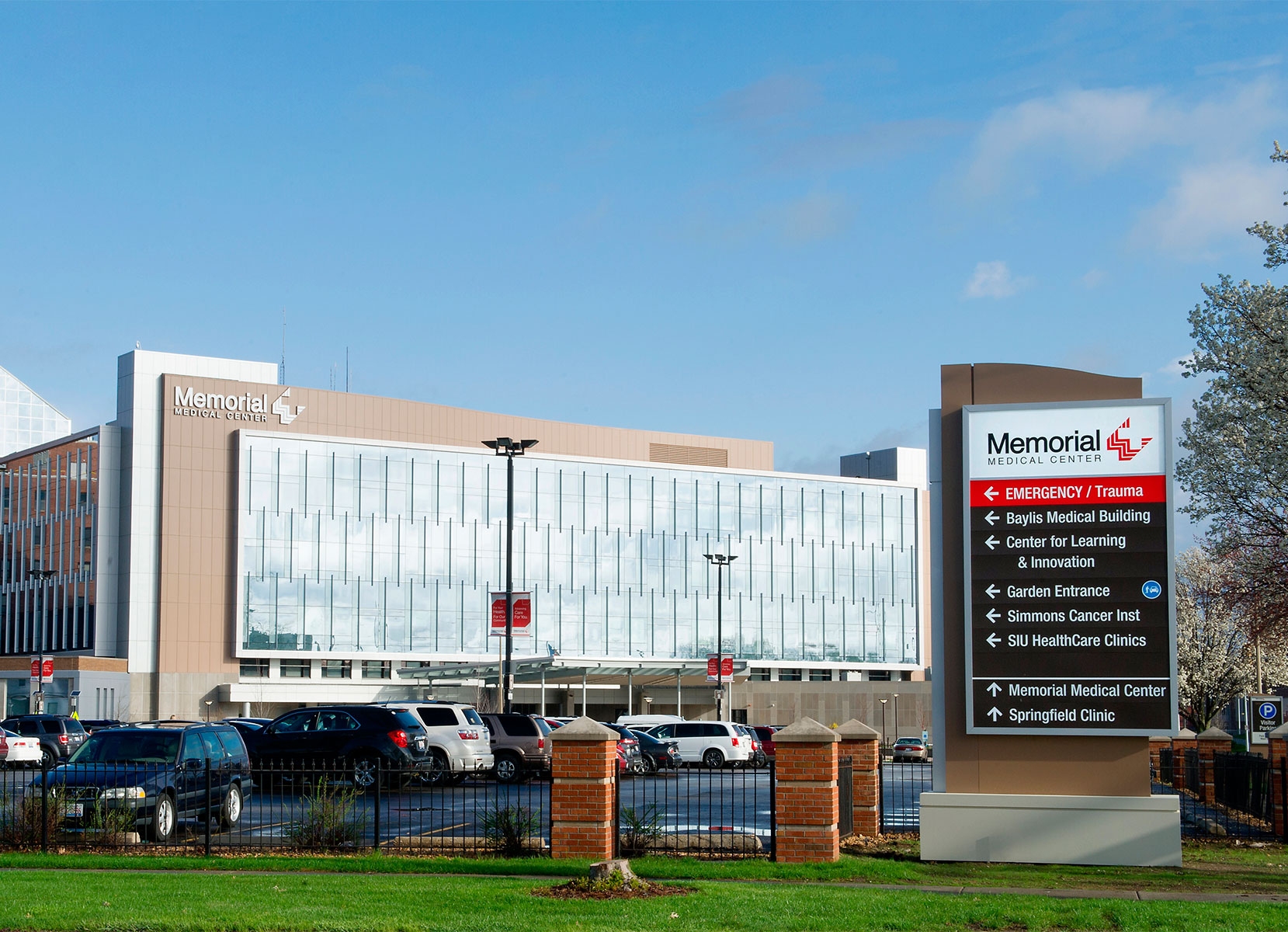 Memorial Medical Center (MMC) is licensed for 560 beds to service inpatients and is the commanding leader of outpatient imaging.
Memorial's annual exam volume is in excess of 200,000 patients per year.
The department supports 200+ full and part time employees. 
The Central Illinois Regional Burn Center and the Regional Cancer Center are located at Memorial Medical Center.
MMC has been affiliated with the SIU School of Medicine since 1970, and takes pride in being a teaching facility.
Memorial Medical Center is a Level 1 Trauma Center. 
Memorial Medical Center is a designated Comprehensive Stroke Center.
Memorial Medical Center is a designated Bariatric Center of Excellence.
Memorial Medical Center is the 2016 AHA-McKesson Quest for Quality award winner. 
Memorial's Medical Imaging Department supports over 40 Radiologists with fellowship-trained expertise in all specialty areas.  There is on site attending coverage at MMC 24 hours a day, 7 days a week. Memorial is the home base for teleradiology for fourteen sites. 
Currently, Memorial Medical Center maintains clinical site relationships with (2) local community colleges as well as (4) Ultrasound schools, (4) CT Scan/ Magnetic Resonance school and (2) Nuclear Medicine schools.
The Imaging Department's infrastructure includes; Department Director, Inpatient and Outpatient Imaging Managers, Nurse Manager, Interventional Radiology Manager, Supervisors and Clinical Specialists, Clinical Educator, Quality Management, Technical Analysts (IT), Vascular Access Team (PICC team), and RNs
The Medical Imaging Department at Memorial Medical Center consists of 11 different modalities; Interventional Radiology, NeuroInterventional Radiology, Bone Densitometry, Computed Tomography (CT), Diagnostic Imaging, Magnetic Resonance Imaging (MRI), Mammography, Molecular Imaging, Single Photon Emission Computed Tomography (SPECT), Positron Emission Tomography (PET) & Ultrasonography. 
3 Main Campus CT Scanners (3 Siemens)
1 outpatient CT scanner (Siemens)
2 Main Campus Hi-end/Hi-field MRI scanners and 1 Outpatient Hi-field MRI scanner
1stdigital Radiography unit in Central Illinois
4 Dual Head Spect CT
PET/ CT Scanner
Fully Digital Imaging for the ED and Trauma 
Full digital outpatient satellite with MRI, CT, Ultrasound, and Digital Radiography
Outpatient satellite Mammography facility.
All of the images taken at MMC are digitally recorded using digital radiography. MMC is film-less with the ability to burn images on CD for physician access. 
Memorial is currently using PACS (Picture archival & communication system) to archive all images. This system replaces the film jacket, storing all images digitally. MMC provides house-wide image access with interfaced reports on Clinical Access. Patient images are also available to physicians through the World Wide Web using the Carestream Web Client
Memorial currently uses Cerner RadNet Radiology Information System to order and charge patient exams.
At Memorial Medical Center all diagnostic technologists are cross-trained in surgery, ER & trauma rooms, fluoroscopy, Special Procedure Area, Baylis outpatient surgery & outpatient imaging facility. Technologists rotate area assignments daily to reduce repetition. MMC Diagnostic Imaging is centrally located within itself and there is a Clinical Specialist who oversees and directs the workflow. MMC is a team-focused environment.