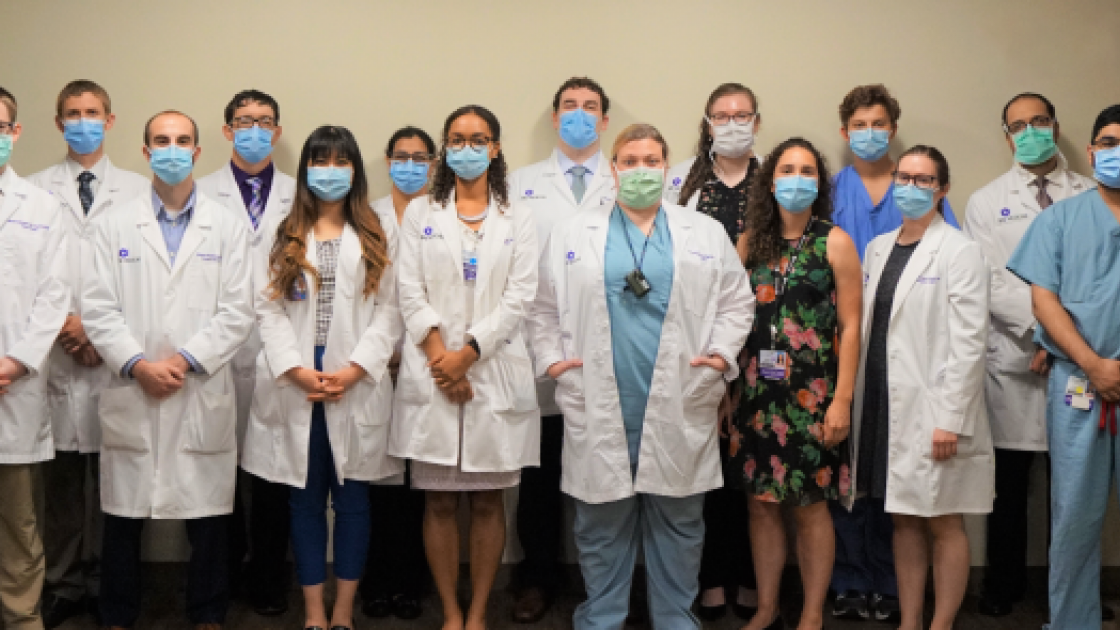 General Surgery Residency
Mission & Vision of the General Surgery Residency Program
Mission: train surgeons to provide exemplary care in a compassionate and ethical manner.
Vision: inspire, encourage, and equip surgeons to become global leaders as clinicians and educators.
---
Residency leadership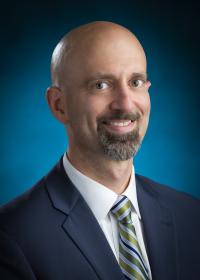 David Stewart, MD
Chair, Division of General Surgery
dstewart52@siumed.edu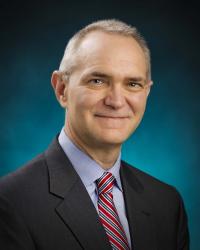 John Mellinger, MD, FACS
Vice Chair, Department of Surgery
jmellinger@siumed.edu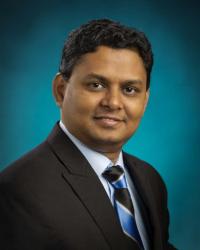 V. Prasad Poola, MBBS, FACS, FASCRS
Program Director
217-545-4401
ppoola@siumed.edu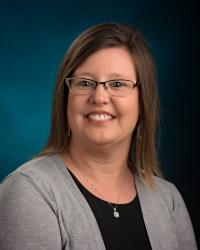 Melissa Smock
Program Coordinator 
217-545-4401
msmock@siumed.edu
---
General Surgery Residency Application Process
The SIU General Surgery Residency Program participates in the Electronic Residency Application Service (ERAS) and National Resident Matching Program (NRMP). All applications must be submitted through ERAS. Below are answers to the most frequently asked questions regarding applications to our program.
How many residents do you match each year? 
We are currently approved for four categorical spots per year. We do not offer preliminary positions or observerships.
How can you describe diversity, equity, and inclusion in your residency program?
We highly value and consider diversity, equity, and inclusion in the process of resident selection. We currently have 11 females, 3 African Americans, and 4 international medical graduates in our residency program.
What are the requirements to apply to your program?
We require a USMLE Step 2 score of 225 or higher, three letters of recommendation other than the MSPE (formally the Dean's letter), and a personal statement before offering an interview. The deadline to submit your application is October 15, 2021.
What does a typical application consist of for those who are invited to interview?
We perform a holistic review of all applicants, who meet our criteria, which includes Experiences, Attributes, Competencies, and Metrics. Along with USMLE scores, letters of recommendation, interview performance have the most weight upon the selection committee. Research, honors in the surgery clerkship, personal statement, racial and ethnic diversity are also factors.
Is there a cut off from date of graduation?
Yes, We only consider applicants within 3 years of graduation from medical school. This will be taken into consideration when reviewing applications.
Do you invite foreign medical graduates?
We invite a few strong candidates from foreign medical schools each year. We currently have three FMGs in our program. It is not required you have your ECFMG certificate to apply, but will need this prior to beginning residency training with us. For more information regarding our institutional policies please click here.
What type of Visas do you offer?
We do sponsor J1 Visa. SIU and its affiliated hospitals do not, as a matter of policy or practice, sponsor residents/fellows for H visas or benefits. Please review the Office of Graduate Medical Education's Resident Eligibility and Employment Authorization Policy.
Learn more about Visas here.
When are your interview dates?
We will be interviewing Six days:  November 5, 2021, November 12, 2021, November 19, 2021, December 3, 2021, December 10, 2021 and December 17, 2021 ( All dates are Fridays).
What does an interview process this year consist of?
We are conducting all the interviews in virtual format, honoring social distancing guidelines related to COVID-19 pandemic. We will be using "Zoom platform" to conduct all the interviews.
We are offering interviews for 12 applicants a day, a total of 72 applicants for 6 interview days as noted above.
We expect the selected applicants to respond to the program within 24 hours, notifying their desire to interview with us after receiving the invitation via email.
Once the date for the interview is selected, we will provide an opportunity to participate in a mock interview for about 5-10 minutes, the day before the interview day (Thursday). This is to mitigate technical challenges on the day of the interview. The specific time with a zoom link for the mock interview will be sent to applicants via email.
All selected applicants will have an opportunity to meet and socialize with junior and senior residents, virtually from 6:00 PM to 7:30 PM, (central time zone), on the Thursday evening, the day before the interview. The invitation for this "Social hour" will be sent to applicants via email, including a "zoom link". 
The interview day is shown below: ( All times are Central Zone)
Interview Day

7:00 AM - 7:45 AM : Orientation by Division Chair and Program Director

Time (CST)
Program Director         
Division Chair        
PGY 4      Resident
Sr. Faculty   
Jr. Faculty      
8:00-8:25 AM
Applicant #1
Applicant #2
Applicant #3
Applicant #4
Applicant #5
8:30-8:55 AM
Applicant #2
Applicant #3
Applicant #4
Applicant #5
Applicant #6
9:00-9:25 AM
Applicant #3
Applicant #4
Applicant #5
Applicant #6
Applicant #1
9:30-9:55 AM
Applicant #4
Applicant #5
Applicant #6
Applicant #1
Applicant #2
10:00-10:25 AM
Applicant #5
Applicant #6
Applicant #1
Applicant #2
Applicant #3
10:30-10:55 AM
Applicant #6 
Applicant #1
Applicant #2
Applicant #3
Applicant #4

Virtual Tour of Hospitals & Chat Room

11:00 AM - 12:00 PM

1:00-1:25 PM
Applicant #7
Applicant #8
Applicant #9
Applicant #10
Applicant #11
1:30-1:55 PM
Applicant #8
Applicant #9
Applicant #10
Applicant #11
Applicant #12
2:00-2:25 PM
Applicant #9
Applicant #10
Applicant #11
Applicant #12
Applicant #7
2:30-2:55 PM
Applicant #10
Applicant #11
Applicant #12
Applicant #7
Applicant #8
3:00-3:25 PM
Applicant #11
Applicant #12
Applicant #7
Applicant #8
Applicant #9
3:30-3:55 PM
Applicant #12
Applicant #7
Applicant #8
Applicant #9
Applicant #10
Applicants numbered #1 through #6 will start the interview day at 7 AM and finish by 12:00 PM.
Applicants numbered #7 through #12 start their interview day at 7 AM for orientation. After the break from 8 AM to 11 AM, they will join the interview day from 11 AM onwards and finish by 4:00 PM.
Who can I contact for more information?
Melissa Smock, Residency Program Administrator
Phone: 217-545-4401
Email: msmock@siumed.edu
Click here to learn more about our institutional residency program information.
---
General Surgery Residency Curriculum
The residency in general surgery at SIU is a comprehensive, five-year educational program that encompasses all of the major surgical disciplines. Its goal is to prepare the graduate for the practice of general surgery, or fellowship training in one of the surgical subspecialties. The program seeks to provide a strong foundation in the clinical discipline of surgery in the setting of educational excellence and scholarship. The program has a nationally recognized heritage of outstanding achievement and leadership in these regards, under the founding guidance of Dr. Roland Folse.
The training program includes an emphasis on skills development with the assistance of an internationally recognized skills laboratory and curriculum. Current residents develop core skills to predefined levels of proficiency in the laboratory setting, progressing thereafter in the use of those skills in direct patient care. Residents perform a high volume of surgical procedures, including a broad spectrum of complex cases, under the tutelage of both full-time academic and private practice faculty. Excellent experience in trauma/critical care, transplant surgery, pediatric surgery, cardiothoracic surgery, head and neck surgery, colorectal surgery, oncologic surgery, minimally invasive surgery, surgical endoscopy and all other core general surgical disciplines is achieved over the course of the program. Research is encouraged, and educational scholarship in particular is an area of significant academic strength.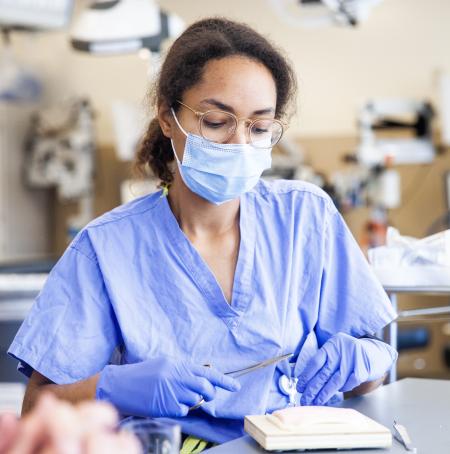 Residents participate in Residents As TeacherS (RATS) programs as well as a number of novel evaluative experiences designed to optimize their development in all core competency areas. Regular conference schedules include visiting professor programs with nationally prominent faculty, grand rounds, core topical conferences, a weekly morning report/attending rounds conference, and a text review conference. Regular subspecialty and multidisciplinary conferences, as well as journal clubs, mock oral exam programs, and annual research days, are also held.
In addition to these clinical and educational strengths, the residency program has earned a reputation for collegiality and support. Faculty advisor/mentors are appointed for each resident, relationships between residents and faculty are highly valued, and the support environment amongst the residents themselves is frequently recognized as a strength by interviewees during recruitment season. In all these endeavors and relationships, the consistent goal is to provide high-quality education and patient care in a collegial, supportive, and educationally dynamic learning environment that can prepare the trainee for the task of lifelong learning, and for a variety of potential career goals.
The majority of training takes place on the main teaching campus, which is constituted by two teaching hospitals within a few blocks of each other: Memorial Medical Center and HSHS St. John's Hospital. These hospitals serve as tertiary facilities for a broad geographic area in Central and Southern Illinois, and provide a very solid and self-contained forum for the development of patient care and surgical skills. The hospitals are strongly supportive of the training program and contribute greatly to the program's educational quality both through the physical environment and through fiscal support as well. A regional burn center at Memorial Medical Center, a dedicated pediatric hospital as part of the HSHS St. John's complex, and a Level I trauma program all serve as examples of the resources provided as a foundation for resident education. 
Third and fourth-year residents will have a rural surgery rotation in Carbondale, IL. This rotation provides a procedurally-rich opportunity for residents to gain experience in a broad practice of general surgery, working out of Memorial Hospital, Herrin Hospital, and St. Joseph's Hospital in the Carbondale area.
Additional residency training programs in most disciplines, including surgical subspecialties such as orthopedics, plastic surgery, urology, and otolaryngology, as well as fellowship level programs in colorectal surgery, attest to the educational foundation present.
---
 Partnering Hospitals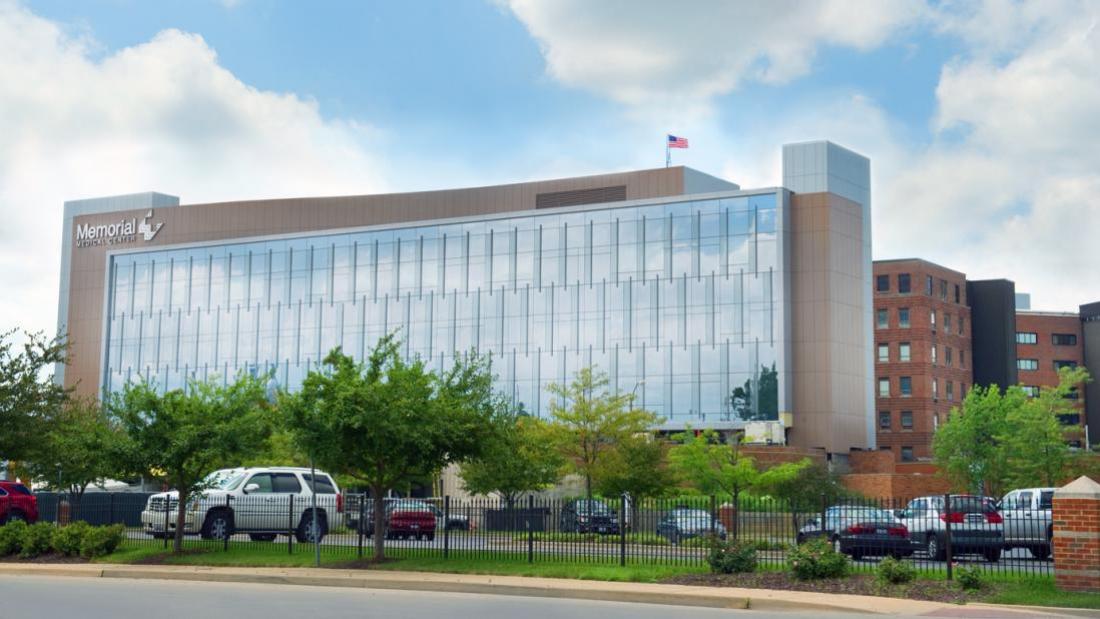 701 N 1st St, Springfield, IL 62781
800 E Carpenter St, Springfield, IL 62769
SIH Memorial Hospital of Carbondale                 SIH Herrin Hospital                                          SIH St. Joseph Memorial Hospital
405 W Jackson St, Carbondale, IL 62901             201 S 14th St, Herrin, IL 62948                       2 Hospital Drive, Murphysboro, IL 62966
---
Rural Surgery Rotation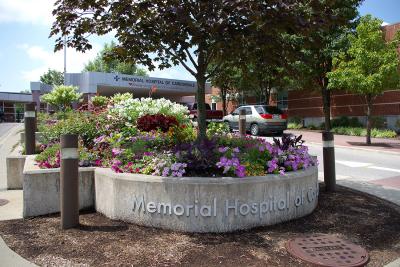 The Southern Illinois University (SIU) School of Medicine General Surgery Residency Program has partnered with Southern Illinois Healthcare (SIH) to send 3rd and 4th-year general surgery residents to train alongside surgeons practicing in southern Illinois' hospitals.
This allows trainees to be exposed to a more rural setting with a significant need for surgery services. Each participating resident will live in Carbondale, IL, and work a one- to two-month rotation under the guidance of selected area surgeons working at hospitals in the SIH network: Memorial Hospital of Carbondale, Herrin Hospital and St. Joseph Memorial Hospital.
Our ultimate goal is to make sure our residents are exposed to all types of practices and as many surgical cases as possible before entering the workforce. SIU has always been known for being on the leading edge of surgical education. 
John Mellinger, MD, FACS, former program director for the SIU General Surgery Residency Program agrees. "The opportunity to have our trainees spend this time in a rural setting, working with surgeons committed to the health needs of that population, is an important way of living out our mission to serve the health-care needs of the population of central and southern Illinois. Short of such experience, it will be difficult for surgeons in training to appreciate and be attracted to consider the merits of such a practice as they mature in their own career plans. We are very excited to partner with the SIH institutions and surgeons in this endeavor." Dr. Mellinger is professor and chair of the SIU general surgery division.
Suven Shankar, MD has recently been appointed Site Director for the rural surgery rotation along with Lyman Hale, MD as Associate Site Director.
Learn more about the area surgeons involved in the guidance and education of the residents here.
---
Resident Benefits
Vacation/Sick/Bereavement/Education Leave
All residents/fellows may be permitted up to
3 weeks of vacation
2 weeks of sick leave
1 week of educational leave
3 calendar days of bereavement leave
Child Care Leave
The resident may be permitted to take up to twelve (12) weeks per year of family and medical leave without compensation (other than paid vacation and/or sick leave used in accordance with the policies of the Affiliated Hospital) during the term of appointment, in accordance with the Family and Medical Leave Act of 1993, state law, and the policies of the Affiliated Hospital. 
Duty Hours
Each program will have duty hours optimal to the care of patients and in compliance with the general and special requirements of the ACGME.
Parking/Sleep Rooms/Meals
All residents are provided with free parking. Secured sleeping rooms are furnished for all residents who are on in-house call and nap rooms are available to residents at both hospitals. Residents have access to food services twenty-four hours per day at both hospitals.
Benefits
Residents are employed by either Memorial Medical Center or HSHS St. John's Hospital, and are provided benefits through their employing hospital. Health insurance is provided at a minimal charge; an optional family plan can be purchased. Dental insurance is provided for the resident and family at a small fee. Life insurance is provided at no cost; additional coverage may be purchased. Disability insurance is provided at no cost. Additional disability insurance is available.
Professional Liability Insurance
Residents and fellows are provided professional liability coverage through the hospitals. It will provide legal defense and protection against awards from claims reported or filed after the completion of the residency program if the alleged acts or omissions of the resident were within the scope of the residency program, in accordance with the affiliated hospitals' self-insured trust and liability policy.
Educational Benefits

Education Stipend
Find more information on our Education Stipend here.
Memberships Provided
American College of Surgeons
Others upon request
Curriculum Provided
Fundamentals of Surgery Curriculum
Selected Readings in General Surgery
SCORE
Fundamentals of Laparoscopic Surgery (FLS)
Fundamentals of Endoscopic Surgery  (FES)
Fundamentals of Critical Care Support (FCCS)
TrueLearn
ATOM/ASSET
Opportunity for Robotic Training
Certifications Provided
ACLS - Certification & Renewal
ATLS - Certification & Renewal
BLS Renewal
FLS Certification
FES Certification
FCCS Certification
ATOM/ASSET
Lean Six Sigma Executive White Belt
Additional Incentives
Textbook of choice for participation in core curriculum quizzing
Loupes
Provided 
Other
Use SIMPL for Operative Performance Evaluation & Feedback
Touch Surgery App
Prospective Residents click here.
---
Research
Research by residents is considered a key part of training, both as a means of achieving critical thinking and analysis skills necessary for life-long learning, and as a tool to ensure competitiveness for fellowship training by trainees so inclined. 
Consistent with its history and mission, there is a very strong tradition of and opportunity for educational research within the division of general surgery. A bimonthly Surgical Education Performance Group meeting, allows residents to meet and work with thought leaders from multiple divisions and departments within the institution to plan and execute educational research projects. Residents have also been involved in a number of outcomes and translational research projects, and a list of the resulting resident presentations and publications over the last five years may be viewed below. Clinical and research interests, as well as recent presentations and publications by specific general surgery faculty, may be accessed through their individual faculty links. 
All residents are required, as a minimum to submit an abstract to the departmental resident research day program. Opportunities to collaborate with educational, translational, and basic scientists through other departments within the School of Medicine are also available for the interested resident.
---
Faculty
Colorectal Surgery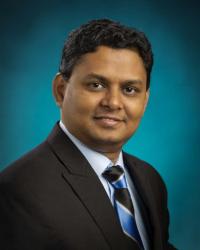 V. Prasad Poola, MBBS, FACS, FASCRS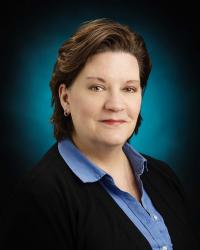 Jan Rakinic, MD, FACS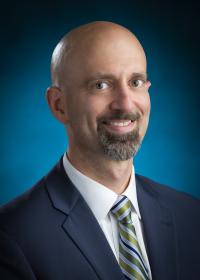 David Stewart, MD                                 
General Surgery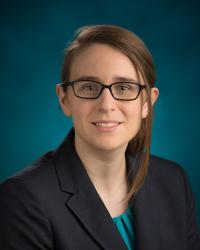 Melanie Barnard, MD          
Pediatric General Surgery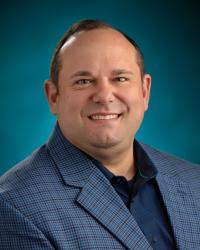 Troy Spilde, MD                            
Surgical Endoscopy & General Surgery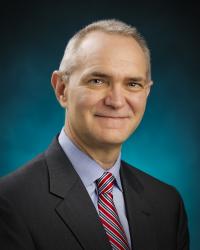 John Mellinger, MD, FACS 
 Transplant & General Surgery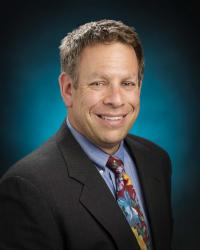 Marc Garfinkel, MD 
Surgical Oncology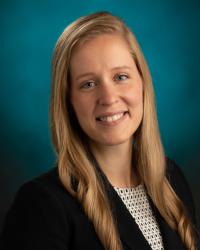 Emily Sturm, MD                                                                                                                   
Trauma/Critical Care and General Surgery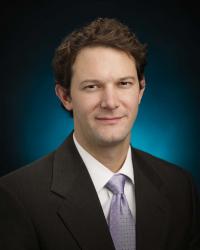 Adam Reid, MD, FACS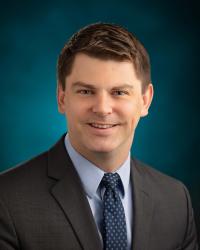 Benjamin Rejowski, MD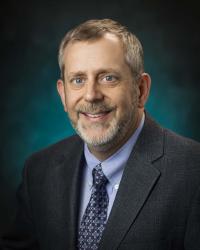 John Sutyak, MD, EdM,  FACS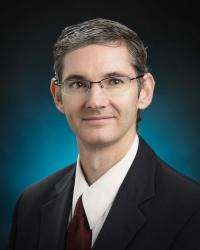 Jarrod Wall, MD, MB, BCh, PhD, FACS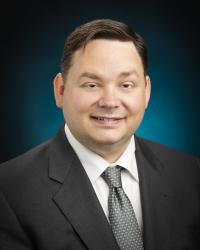 Brandt Whitehurst, MS, MD, FACS                 
Cardiothoracic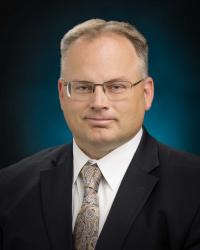 Travis Crabtree, MD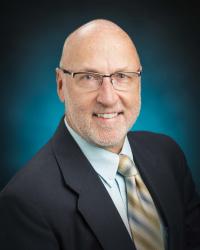 Anthony Grasch, PA-C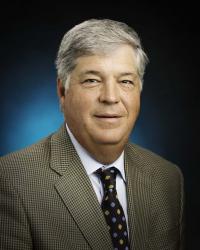 Stephen Hazelrigg, MD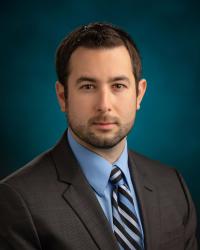 Christopher Lawrance, MD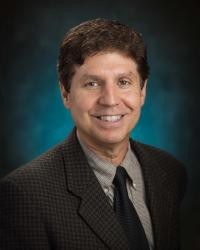 William Pyle, MD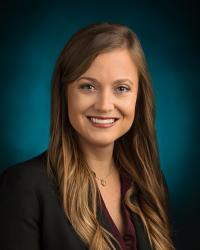 Lindsey Saint, MD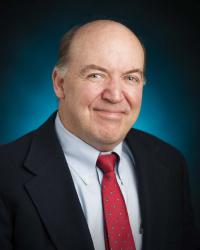 William Stevens, MD              
---
SIU General Surgery Residency Social Media
Find more about our residents here.