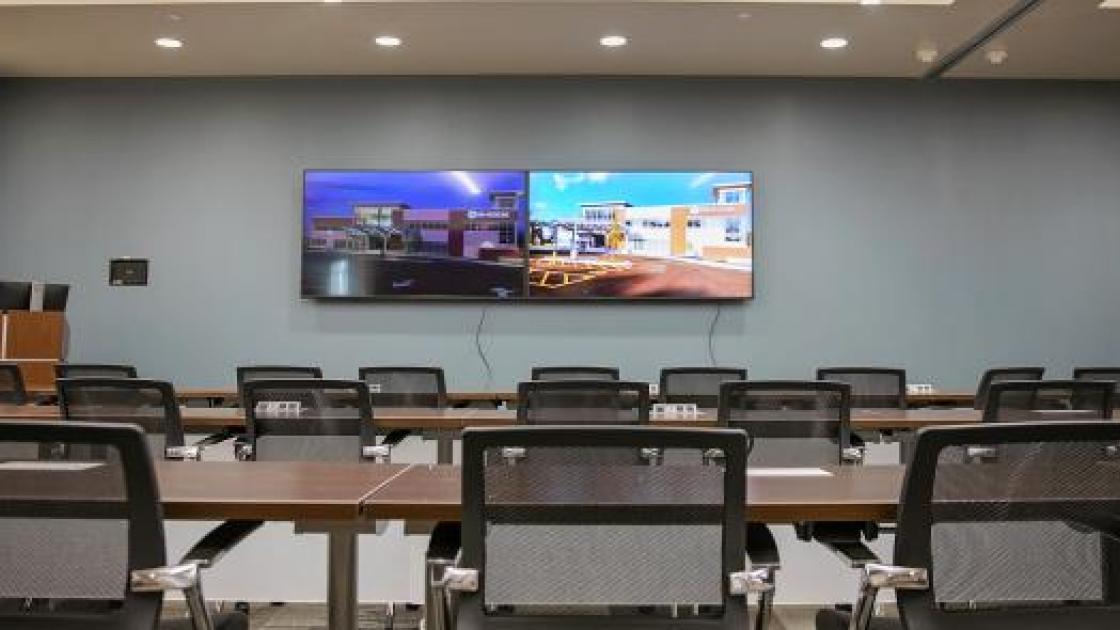 Mission, Goals and Priorities
MISSION
The mission of the Southern Illinois University Physician Assistant Program is to prepare healthcare professionals to provide primary health care to underserved populations in rural and health professional shortage areas. We will enhance this healthcare by preparing graduates who are interdependent medical providers, dedicated to both community and profession. The academic setting, utilizing Problem-Based Learning, will foster creative thinking and communication skills in our pursuit of excellence.
GOALS
1.  Educate physician assistants to be lifelong learners, proficient in acquiring and applying knowledge to patient problems.
SIU utilizes the Barrowsian Problem-Based Learning (PBL) method for delivery of the core of the curriculum.  PBL encourages self-directed learning, critical thinking, synthesis and application of knowledge, and problem-solving skills. Cases are based on real patient encounters and students spend greater than 500 hours in PBL small group settings. During the course of the curriculum, students work through cases which cover hundreds of differential diagnoses, labs/diagnostics, physiology, anatomy, and pathophysiology concepts, treatment options including pharmacotherapeutics, complementary and alternative therapies, and patient education, as well as behavioral, social, legal, and ethical issues.
With over 600 sites available, Phase I, II, and III students are assigned to supervised clinical experiences which help prepare them for medical practice as they apply didactic concepts to actual patient encounters. Preceptors grade students highly in their abilities to apply knowledge to patient problems.  Additionally, among graduates who complete Alumni Surveys, 100% report that SIU provided a good foundation of knowledge for their careers in medicine.  
Over the past five years, SIU PA Program graduates have achieved an overall pass rate of 99% on the national board certification exam as first-time test takers. 
2.  Provide patients in underserved populations with respectful, ethical, professional, and competent health care clinicians, thus addressing the needs of the rural and health professional shortage areas.
Phase II students in the SIU PA Program are assigned to Hubsites throughout central and southern Illinois for their clinical rotations.  These Hubsites are located in:  Belleville, Carbondale/Delta Region, Champaign, Decatur, Mattoon, Olney, Peoria, Quincy, and Springfield.  The clinics associated with these Hubsites are not only located within the main town, but also within surrounding towns or townships.  Most of the surrounding towns have rural designations, with many of the clinics attended by students designated as rural health clinics.  In these rural and underserved populations, the SIU PA Program has sent more than 150 students into these clinics over the past five years.  The number of patient encounters completed by Phase II students during clinical rotations has been greater than 1200 per student per year. 
3.  Prepare physician assistants who can effectively interact with physicians, other allied health personnel, and with patients and their families while adhering to the concepts of privilege, confidentiality, and ethical behavior.
Southern Illinois University Physician Assistant (SIU PA) students begin the process of communicating with other health care professionals and patients and their families, in the very beginning of the program. Unlike many programs, our students begin clinic one day per week, during the didactic year.  This amounts to approximately 200 clinical hours per student during Phase I (the first year).  In Phase II (the second year), students attend rotations and also continuity mentor clinic throughout the year.  Students are trained in the concepts of privilege, confidentiality, and ethical behavior in the first eight weeks of the program, via formal training sessions and classwork.   Preceptors have consistently rated the performance of our students "exceptional" in the areas of patient rapport and professional relationships.
PRIORITIES
1.  Provide the highest quality academic programs and clinical teaching that include attention to evidence-based medical education, procedural skills, holistic medicine, health policy, patient education, and prevention.
One of the ways that the SIU PA Program increased the quality of its curriculum delivery was to transition to a Master's Program in 2009.  The classes that are in place currently direct objectives toward the most up to date medical science and practices.  The principles of evidence-based medicine are taught to students, and information disseminated to students encompasses evidence-based data.  The SIU PA Program curriculum includes these courses:  Problem-Based Learning medical courses, Pharmacology, Clinical Anatomy and Integrated Sciences, Patient Evaluation, Research Methods, Patient Education and Behavioral Science, Diversity in Medical Practice, Introduction to the PA Profession, Clinical Mentoring, Master's Seminar classes, Clinical and Procedural Skills, Advanced Cardio Life Support and Electrocardiography, Introduction to the Surgical Setting, Clinical Rotations, Health Care Systems, and Preceptorship.  Within these courses, multiple topics and disciplines are interwoven. 
The SIU PA Program curriculum encompasses a Problem-Based Learning (PBL) philosophy. The care of the patient in each case includes all aspects of a treatment plan, both medical and non-medical.  Students are required to devise a comprehensive plan at the close of each case. Throughout the Phase I year, many case wrap-ups are provided by instructors or local clinicians.  Wrap-ups include evidence-based guidelines and treatment plans. 
2.  Graduate medical professionals interested in obtaining employment and practicing in   rural and underserved areas in central and southern Illinois.
SIU PA students complete clinical rotations in rural and underserved areas. This training offers the student first-hand experience with the challenges and rewards of serving the underserved.  After graduation 50% of our students choose employment in rural and underserved areas of central and southern Illinois. 
3. Provide service to the citizens of the region, the university, and the medical profession
A.  Collaborate with other departments in the university forming school-community linkages to advance the mission of the program and the university.
The PA program is housed within the School of Medicine and the Department of Family and Community Medicine. Students participate in inter-professional activities that include the medical, law, and nursing programs, as well as the Center for Autism Spectrum Disorders. Students and faculty also participate in learning activities and outreach programs in local schools, preschools, migrant programs, and local charities.
The Program partners with 9 communities throughout the state of Illinois, which serve as "hubs" for clinical rotations. These Hubsites are housed within community hospitals as well as family medicine residency programs. Students relocate to these sites during Phase II where they become a part of the medical team and communities in which they live. These sites offer rotations in rural health and/or underserved areas, thus advancing the mission of the program and the university.  Most clinical rotations provide service for patients from rural or underserved areas.  
B.  Advance the physician assistant profession and the university through scholarly activity.
The PA program assists and encourages its students to support of the PA professional societies at the state and national levels and engage in scholarly activity. Each year PA students travel to compete in the PA student challenge bowls at the state (Illinois Academy of Physician Assistants/IAPA) and national (American Academy of Physician Assistants/AAPA) conferences.  SIU PA students have served as student representatives to the IAPA and in the student assembly of representatives and the student house of delegates to the AAPA.  In recent years SIU PA students have participated in reference committees for the AAPA and served as student regional directors. Each year the Program conducts research symposia where students have the opportunity to present their Master's research projects to fellow students, faculty, and the medical community.  From those projects, several are accepted each year as poster presentations at the AAPA national conference.
Statement of Inclusion, Diversity, and Equity:
Anti-racism is the active process of identifying and eliminating racism by changing systems, organizational structures, policies and practices and attitudes, so that power is redistributed and shared equitably.  An anti-racist organization is one in which racism is actively opposed and in which justice and fairness are actively promoted.  SIU Medicine is committed to be an organization that fully embraces and promotes equity and inclusion in race, ethnicity, gender, sexual orientation and socio-economic status. SIU Medicine will identify, address and minimize overt and implicit bias.  SIU Medicine pledges to be an anti-racist organization.