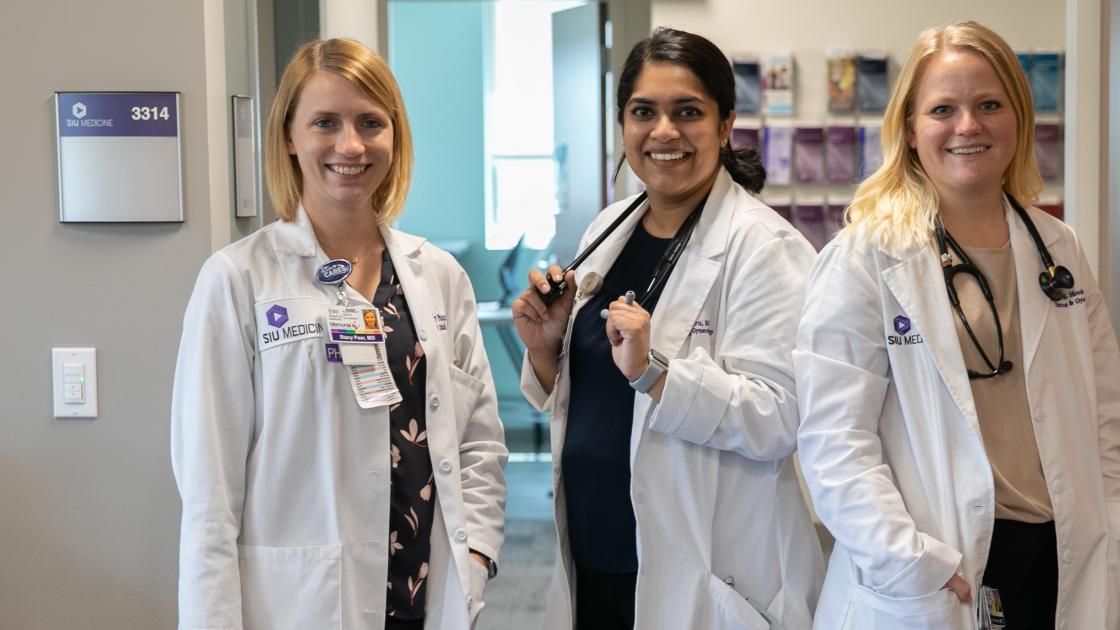 About the Obstetrics & Gynecology Residency Program
Our program takes four years to complete and is currently staffed by 16 resident physicians.  The ACGME granted continued accreditation in May 2012 with a cycle length of 4 years.  We are very please with the outcome of our recent RRC visit.
A Strong Didactic & Clinical Residency Program
The obstetrics and gynecology residency program combines the strong didactic teaching of the School of Medicine with the abundant clinical procedures of the affiliated community hospitals, Memorial Medical Center and St. John's Hospital, offering a unique experience to residents. The breadth and depth of the faculty allow all aspects of the training program, to be taught by departmental faculty. Formal, weekly conferences are conducted by the residents and faculty. The abundance of clinical material provides ample opportunity for the development of superior technical skills.
Resident Rotation Schedules
Training in primary, specialty and subspecialty care is integrated throughout all four years of the residency. In the first year of training, emphasis is placed on general obstetrics and gynecology and primary care. During the second through fourth years, residents rotate through and manage the subspecialty services as well as play an active role in the education, supervision and evaluation of junior residents and students. By simulating the private practice environment in the resident continuity clinics, residents learn to apply the primary care and specialty skills learned in the first years of training throughout the residency. Research activities are encouraged throughout the program with third and fourth year residents being required to conduct original basic science or clinical research under the supervision of the faculty.
Program Accreditation
The residency curriculum is based on the objectives published by the Council for Residency Education in Obstetrics and Gynecology(CREOG). The program is fully accredited by the Accreditation Council for Graduate Medical Education (ACGME). Successful residency completion leads to board eligibility by the American Board of Obstetrics and Gynecology (ABOG).
We are located in Springfield, Illinois. Our Department Chairman is J. Ricardo Loret de Mola, MD. Our Residency Program Director is Erica Nelson, MD and our Assistant Program Director is Katherine Hild-Mosley, MD.
Our Residency Coordinator is Lyn Vaughn. Please contact her with any questions or comments here.
SIU School of Medicine Department of Obstetrics and Gynecology
P.O. Box 19640
Springfield, IL 62794-9640