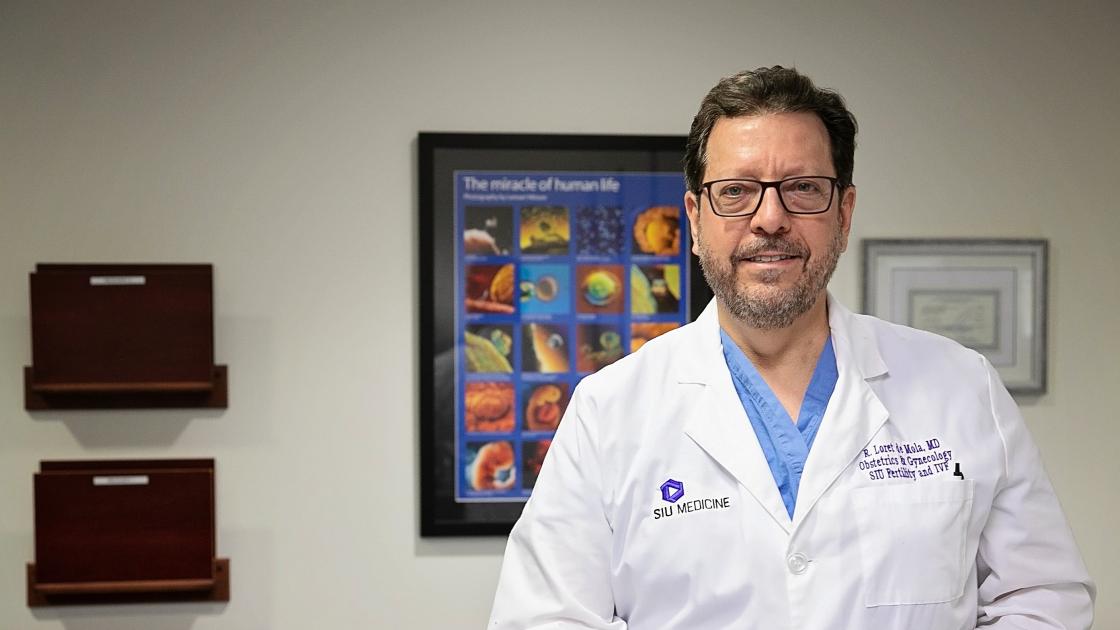 Welcome to the Department of Obstetrics & Gynecology
Welcome to SIU Department of Obstetrics and Gynecology. This site is devoted to the educational and research aspects of our department. It provides information intended for students, residents, and physicians. Patient related information is available here as well, but should you require additional assistance, please visit the SIU Medicine website.
Our department is committed to the health and well being of the women of central and southern Illinois. We are proud that many of our residents have remained in this region after completing our program and that they are now providing an essential service to their communities. In addition to our clinics at SIU in Springfield, we now offer staff outreach clinics in General Obstetrics and Gynecology in Litchfield and an REI clinic in Champaign. Our goal is to provide more outreach clinics in our other sub-specialties.
Thank you for your interest in our department,
J. Ricardo Loret de Mola, MD, FACOG, FACS
Professor and Chair, Department of Obstetrics & Gynecology
Professor, Department of Medical Microbiology, Immunology, and Cell Biology
Medical Director, SIU Fertility & IVF Center
Gynecologist-in-Chief, HSHS St. John's Hospital