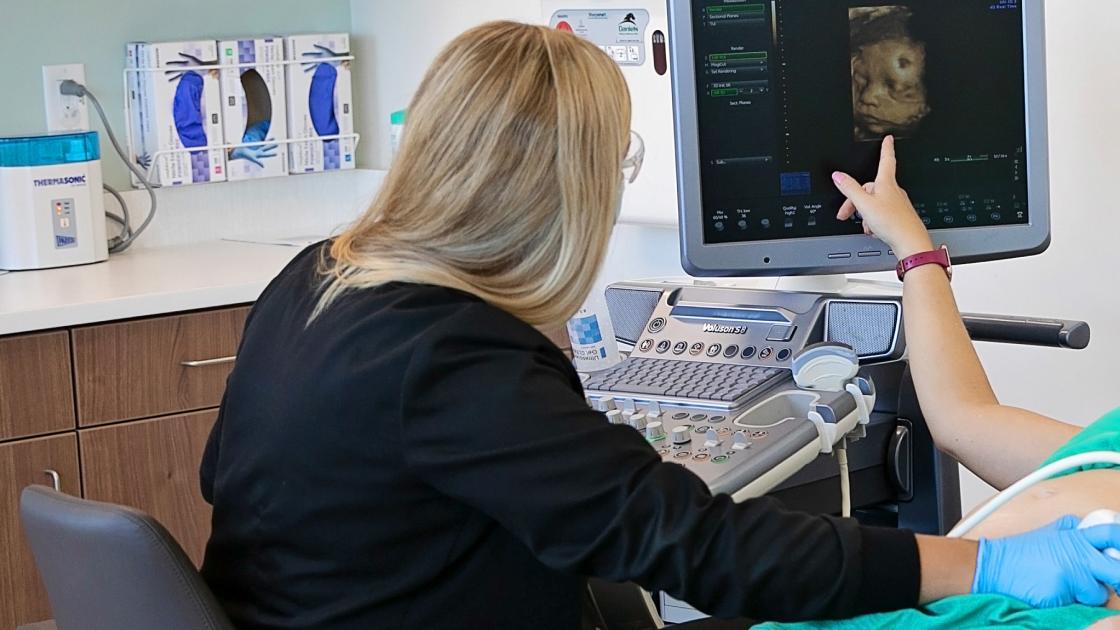 Maternal Fetal Medicine
Maternal-Fetal Medicine is a branch of medicine that treats women with high-risk pregnancies. At SIU Medicine, our specialists provide clinical care for women and their babies throughout the region. We also help advance our field through research and medical education.
Welcome to the Department of Maternal-Fetal Medicine at SIU Medicine. Our multidisciplinary team provides the highest quality care for women from central and southern Illinois facing complicated or high-risk pregnancies.
Individuals who benefit from Maternal-Fetal Medicine include pregnant women experiencing gestational diabetes, preeclampsia, pre-term labor, fetal growth problems, previous miscarriages and multiple babies including twins and triplets. Our providers support women before, during, and after pregnancy with comprehensive and modern services including advanced ultrasound imaging and genetic testing.
We're also committed to educating OB-GYN residents and supporting research efforts to improve diagnostic and therapeutic interventions for pregnant women and their infants. The faculty members also work closely with the South-Central Illinois Perinatal Center at HSHS St. John's Children's Hospital. 
Looking for a health care provider?
Image

Your gifts make a difference
We have big ideas, big hearts and big goals. We prepare future doctors and health care providers who are second-to-none in their abilities and compassion. We're a powerful presence in our community: a champion for the health and well-being of the people of central and southern Illinois. And we make breakthroughs - scientific and educational - with an influence far beyond the region. Your support is an investment in knowledge and care that can impact health for generations.