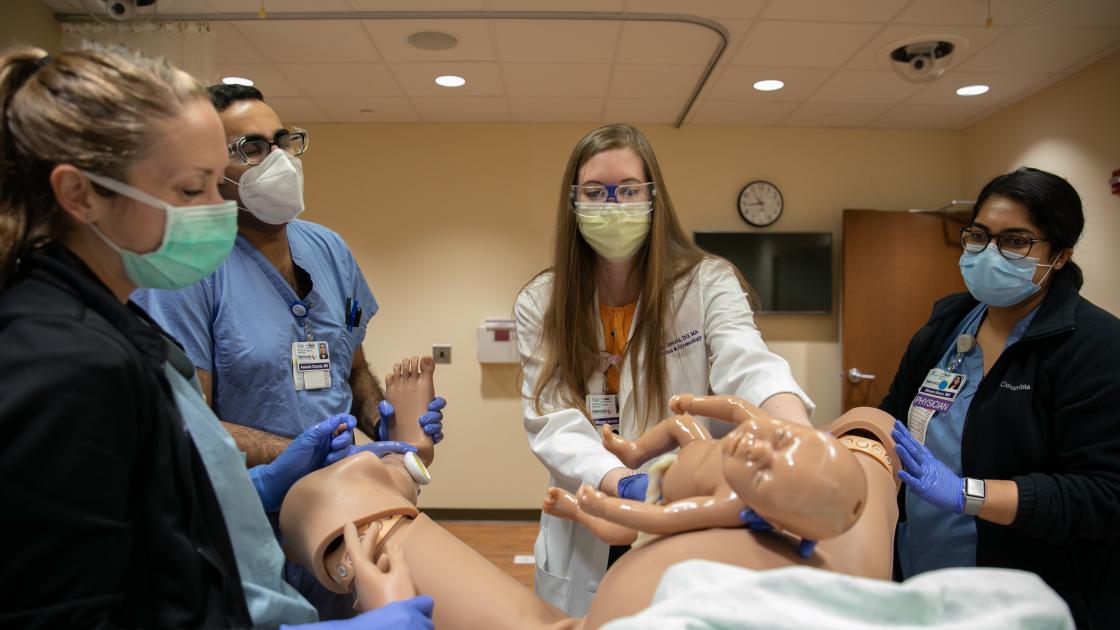 Obstetrics & Gynecology Educational Activities
Friday Mornings
Every Friday morning residents attend educational activities. This time is protected.
M&M/Pre-op Conferences
Presented by Residents. Alternates between M & M and Pre-op conferences every week
Grand Rounds
Weekly lectures by faculty that are based on educational curriculum. Presented by residents once a month.
Didactics
Presented by departmental faculty. Rotating topics are Gynecology, Gynecologic Oncology, Ultrasound, Gynecologic Pathology, Maternal Fetal Medicine, Ambulatory Medicine, Reproductive Endocrinology & Infertility, and Urogynecology
Surgical Skills
Residents attend the surgical skills lab once a month where they train in laparoscopy skills, use of advance surgical instruments, outpatient procedures, etc. Occasionally reps will introduce or give updates on new products during these sessions.
Obstetric Rounds
A current/relevant article is presented and discussed by residents who are doing their obstetric rotation every morning after rounds.
Gynecology Rounds
Articles and ACOG technical bulletins are presented and reviewed every Monday and Thursday afternoon at Gyne sign out by resident on the Gyne service.
Journal Club
Journal Club is held every other month at the home of one of the faculty. 2-3 current articles on a specific topic are discussed informally over a light dinner.
Research
Once a month a group meeting is arranged with research faculty to go over updates on resident research projects. Check out our 2021-2022 Program Report.