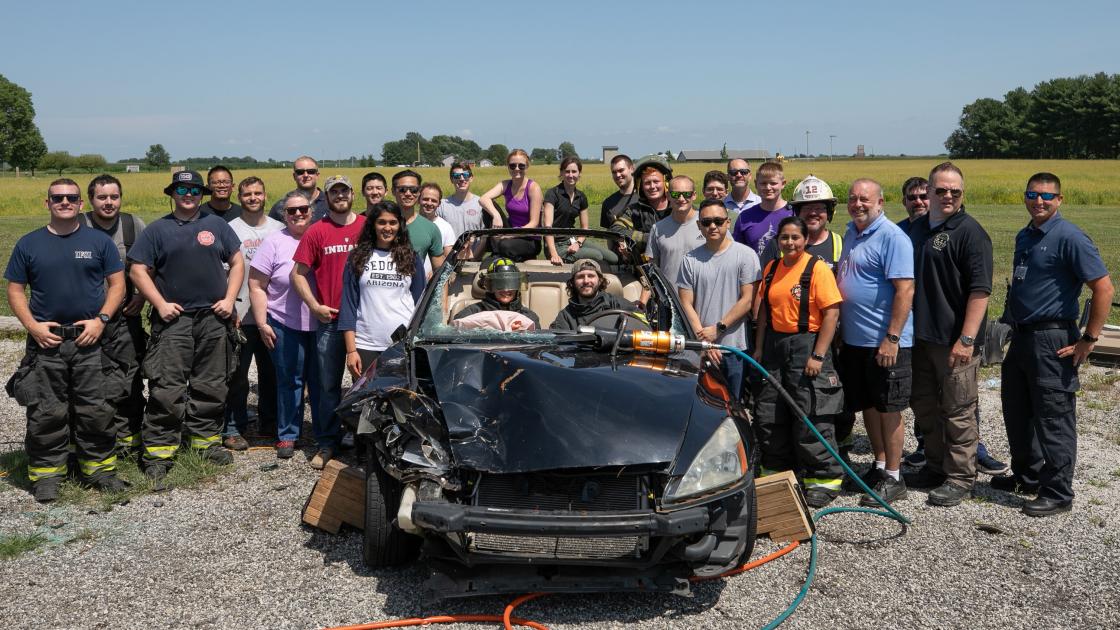 About the Emergency Medicine Residency Program
Welcome! Thank you for taking a moment to look at what SIU Emergency Medicine has to offer.  Our mission is to develop great emergency physicians. We accomplish this mission through a robust clinical experience and educational innovation.
With a combined volume of over 130,000 ED visits in the last year, our residents are exposed to a large breadth of the critically ill and injured. Patient encounters are focused towards high acuity presentations. Our residents train at three main sites throughout their residency experience:
Memorial Medical Center, a Level 1 Trauma Center and Regional Burn Center with 70,000 annual ED visits
St. Johns Hospital, a Level 1 Trauma Center with 56,000 annual ED visits and home to St. John's Children's Hospital
Taylorville Memorial Hospital, a critical access rural emergency department with 12,000 annual visits
As a group, we continually strive to advance the way we teach Emergency Medicine. In the last year we have implemented the Foundations of Emergency Medicine into our didactic curriculum. Our small group curriculum consists of simulation, procedure labs and small group lecture sessions. Our residents are not only active learners in their education but also serve as educators during our year directed curriculum, and teach clinically while supervising medical students during the Emergency Medicine Clerkship.
We recognize that today the role of the emergency physician is much more than at the bedside in the ED. Our goal is to prepare residents for all aspects of the future of EM and help them achieve any personal career goals they may have. We have established recurring activities alongside local Fire and EMS agencies to expose ourselves to the experiences that our patients and first responders have before they arrive to the ED. Faculty and residents are actively involved in several patient safety and quality improvement projects in conjunction with our hospital partners. These projects have provided an enjoyable way for residents to become more comfortable with the workings of hospital administration and research.
SIUEM is continually looking to the future to advance emergency care in Central and Southern Illinois. Our residents and training program are at the heart of this goal. In just a few years our program has produced many successful clinicians and leaders in Emergency Medicine. It really is amazing to think about the number of people our residents and graduates have cared for, and it was all possible due to those that chose to be a part of SIUEM. We are very excited for the upcoming recruitment season and hope you will consider SIU as the program to help you become a great emergency physician.
James Waymack, MD, FACEP
Program Director