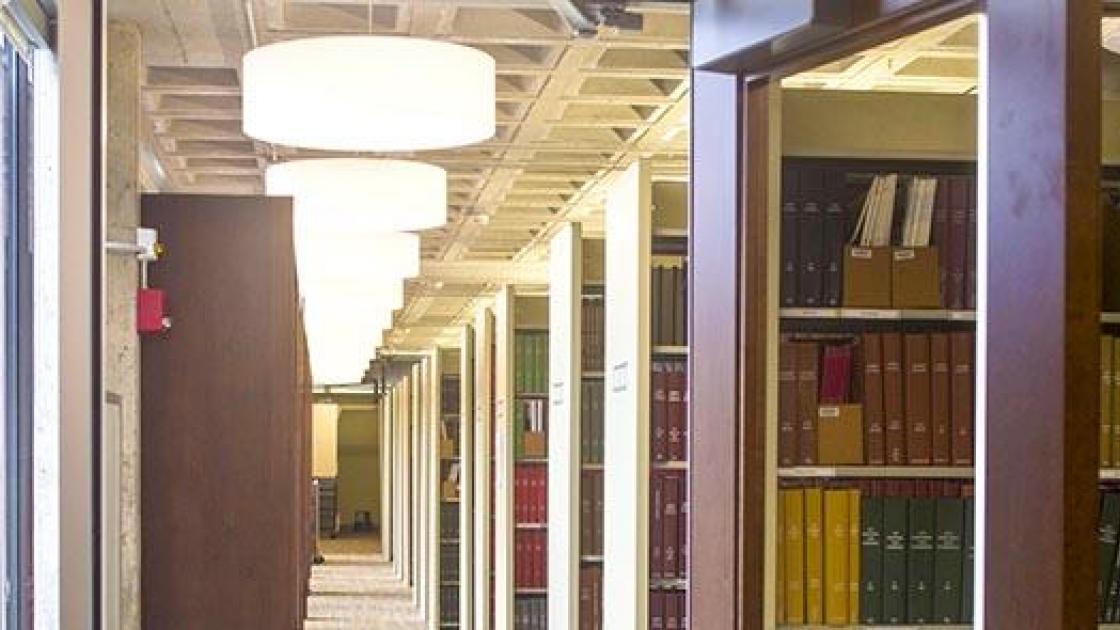 Archives
The SIU School of Medicine Archives contains print and non-print materials of historic value emanating from the School. Popular items in this non-circulating collection include curriculum documents and the School's yearbooks. SIU faculty and staff are especially urged to submit materials for addition to the archives.
See our Special Collections and Archives page for more information.
Books
The book collection is shelved by call number in the book stacks area. Oversized, reference, and reserve materials are shelved in separate areas. These locations are indicated in the Medical Library Catalog. The Medical Library uses the National Library of Medicine call numbers, supplemented by the Library of Congress call numbers for non-medical materials. Some electronic books are also available and are listed in the Medical Library Catalog.
Journals
The Medical Library currently subscribes to 3.351 print and electronic journals. Library users also have access to thousands of electronic journals through online subscriptions, site licenses, consortially purchased subscriptions, and aggregated database packages. 
Journals are arranged alphabetically by major words in their titles.
Search for print and electronic journals here. Usage of print journals is continually tallied to aid in annual retention and cancellation decisions, and users are asked to leave materials on reshelving carts to facilitate the collection of this usage data.
Media
This 8,000+ item collection is available for on-site viewing, for direct loan to registered borrowers, and for loan to other libraries through interlibrary loan. The collection features DVDs, videocassettes, streaming video, slides, CDs, audiocassettes, and other media. Media players for all media types are available for on-site use. Media items on class reserve are housed near the Reference Collection. Recommendations regarding the procurement of new materials are encouraged. Materials not in the SIU-SM collection may sometimes be borrowed for SIU primary users from other institutions or rented upon request. Individuals and small groups are welcome to use the Library conference rooms to view or listen to material and to present media programs.
Reserve
The reserve collection includes items designated by faculty for course use and materials requiring limited circulation or secure housing.
Reference
The reference collection contains materials used by library staff to answer user inquiries. The collection is located at the beginning of the book stack ranges and is available for on-site use.
Special Collections
This 5,000 item collection is especially strong in the areas of history of medicine, medical biography, dermatology, and venereal diseases. Books in Special Collections date from 1525 and also include reprint editions of classic works in medicine. Special Collections materials are available for on-site use only. All books in Special Collections included in the Medical Library Catalog.
See our Special Collections and Archives page for more information.
Storage
Selected portions of the Library's collection are housed in a remote storage facility. In general, journals published prior to 1990 and books published prior to 1967 are stored off-site. Storage materials are retrieved by library staff. Forms for requesting this service are available at the Circulation Desk.