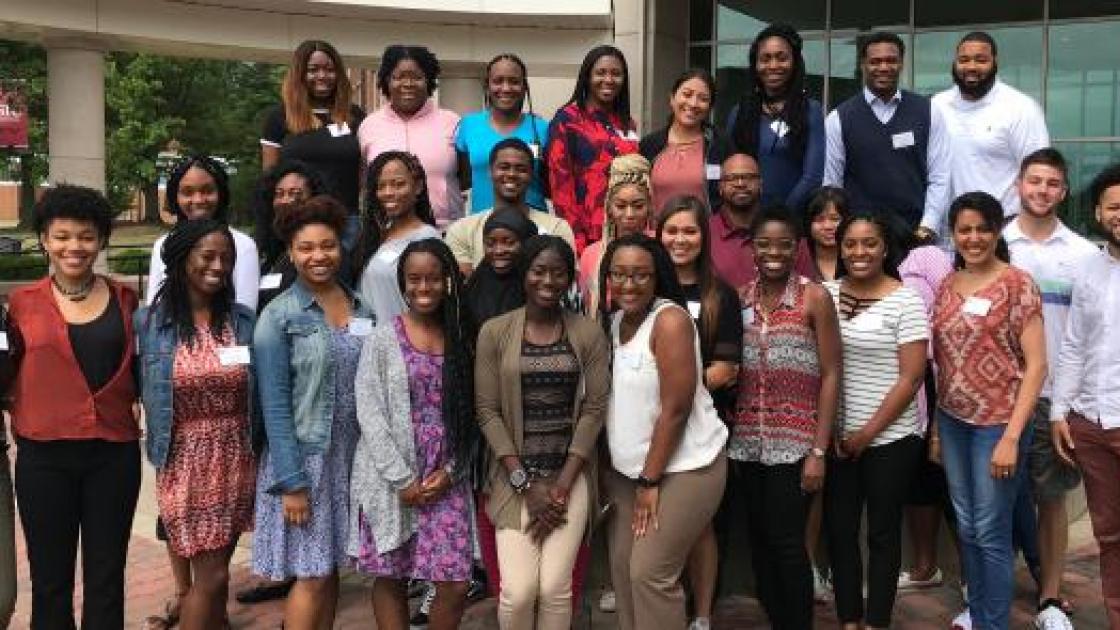 APPLICATIONS FOR SUMMER 2022 ENTRY WILL OPEN in SUMMER 2021.
Our June 2021 entering cohort is now complete and will start on June 18, 2021.
Our next available class will start in June of 2022. Application dates and instructions for the 2022 cycle will be updated in summer 2021.
Check back for our NEW LOOK and updated application instructions for 2022 coming this summer.
Please contact the admissions office with any questions.
Application Overview:
We welcome your application to MEDPREP! Prospective students can apply to the program by completing an online application and sending in a consolidated packet of letters, transcripts and a short secondary application describing schools attended and any current/future coursework. Complete application instructions can be found below. Applications are reviewed by our admissions committee, and competitive applicants are invited to attend an "admissions day." Final admissions decisions are rendered by the MEDPREP admissions committee, which will fully consider each candidate's academic record, admission application, interviews, admissions day test results and letters of recommendation.
Application review begins upon receipt of your completed application. Invitations to an Admissions Days are competitive, and made on a rolling basis. The dates for currently planned Admission Days are all in Spring 2021, and the dates are listed below. Please note that dates and format for the Admission days may be subject to change, based on local and national conditions and restrictions due to the COVID-19 Pandemic. 
Application Deadline:
The application deadline for 2021 admissions is January 22, 2021, at 4:30 P.M. However, application review and consideration for invitation to Admissions Days starts as soon as an application is complete. Students are strongly encouraged to complete their application prior to the final application deadline.
 
Admission Days:
Due to ongoing COVID-19 travel restrictions, all Admission Days will be virtual for the 2021 application cycle. Admission Days will consist of a virtual program, plus two individually scheduled virtual interviews. Applicants must attend one virtual Admission Day program in order to be considered for MEDPREP admission. Admission Day program attendance is by invitation only.
The virtual Admission Day program schedule for 2021 is:
Friday, January 15, 2021 (9 a.m. to noon)
Tuesday, January 19, 2021 (9 a.m. to noon)
Wednesday, January 27, 2021 (1 p.m. to 4 p.m.)
Thursday, February 4, 2021 (1 p.m. to 4 p.m.)
Monday, February 8, 2021 (4 p.m. to 7 p.m.)
Tuesday, Feburary 16, 2021 (1 p.m. to 4 p.m.)
Wednesday, February 24, 2021 (4 p.m. to 7 p.m.)
Thursday, March 4, 2021 (9 a.m. to noon)
Admission Day Program format and requirements:
Virtual Program: Applicants should plan approximately three hours for the virtual program, which will include a welcome and program overview from the Director, Dr. Randy Burnside; approximately one hour of online testing, presentations from the MEDPREP faculty and staff about the MEDPREP program, question-and-answer (Q&A) sessions, and an opportunity to meet current MEDPREP students. Applicants will need a reliable internet connection, and must have audio and video capabilities, as well as access to email. Applicants must attend with "camera on" for the duration of the program, and must utilize a desktop/laptop or "pad" computer (no smartphones). MEDPREP utilizes the Webex platform for all virtual ("zoom meeting") interactions. No special software is required - you will be provided with links to access the program via your internet browser.
Interviews: In addition to attending one admission day virtual program, each invited applicant will complete two online interviews on the Webex platform with MEDPREP faculty, scheduled for the same week. Interviews will be approximately 30 minutes in length, and will be scheduled on an individual basis with the applicant. These are formal interviews and appropriate attire, as well as a quiet space for the call, are expected. As with the Virtual Program, applicants will need a computer with a stable internet connection, and audio and video capability.
All applicants receiveing an Admission Day program invitation will be provided with detailed instructions for accessing the virtual program and interviews.
Orientation and Program Start:
The Class of 2021 orientation is June 18, 2021, with summer session dates of June 21, 2021 - July 30, 2021. Both orientation and the entire summer session are mandatory for all incoming MEDPREP students.After summer session, there is a two-week break prior to the start of the fall semester.
Instruction during COVID-19.
MEDPREP is a residential (in-person) program, and we are anticipating in person, or hybrid online/in-person instruction for summer 2021, pending state and university COVID-19 restrictions and public health policy. Applicants should therefore plan to move to Carbondale for the start of the program should they be accepted. Applicants who will be unable to move to the Carbondale area in summer 2021, or who are unable or unwilling to participate in in-person education with best-practice infection control (social distancing, mask wearing, etc.) should strongly consider applying for a future admissions cycle. For more on SIU Coronavirus policy and procedures, please visit the SIUC Coronavirus information page.
Program Duration:
MEDPREP is a two-year program. Students attend a summer session upon program entry, followed by two long semesters following the SIUC academic year calendar. Taking classes during the second summer is optional. Rising second-year MEDPREP students typically work, attend research programs, take additional coursework or focus on medical school/dental school applications during this time. All students return for a second year of coursework, following the August-May SIUC academic schedule to complete the MEDPREP program. The MEDPREP program concludes at the end of the spring term of the student's second year.
Minimum Qualifications to Fill out an Application:
Overall undergraduate GPA of 2.3. The GPA is calculated by including all course grades, including courses repeated for a better grade.

Science course (biology, chemistry, physics, mathematics, or BCPM) GPA of 2.3. The science GPA is calculated using all BCPM courses, including courses repeated for a better grade.

U.S. Citizen or Permanent Resident (Green Card). Unfortunately, we are unable to accept international students, or students in the U.S. on work or student visas.

Completed all or all but one medical school prerequisite course:
                -1 year Biology with Laboratory
                -1 year General Chemistry with Laboratory
                -1 year Organic Chemistry with Laboratory
                -1 year Physics with Laboratory
                -1 semester of Biochemistry (Recommended but not required)
                -1 semester of either Introductory Psychology or Introductory Sociology (Recommended but not required)
Clinical experience, such as physician/dentist shadowing, hospital or clinic volunteerism, employment as an EMT, CNA or other health technician, ED scribing, medical mission trips, etc. are strongly encouraged prior to attending MEDPREP. We are currently unable to offer formal shadowing experiences through the MEDPREP program due to local healthcare provider restrictions during the COVID-19 pandemic.
Fee to Apply:
There is no fee to apply to the program. An SIUC application processing fee is charged only if you are admitted into MEDPREP.
Application Procedure
The MEDPREP application process closely mirrors the application process for medical and dental schools. There are a number of steps so please read the application instructions carefully.
 
To apply to the MEDPREP program, complete these steps:
Step 1. Schedule a Webex (zoom) meeting with the MEDREP Admissions coordinator, Mr. Trent Stevens.
Step 2. Create your online application account by reading the Online Application Portal instructions below, selecting the "Apply Now" button and creating a username and password.
Step 3. Fill out the online application. [Click here for a sample MEDPREP application].  When it is all filled out and you reach the last step, prepare your Consolidated Packet (see Step 3). Please note that your "SUBMIT" button will be activated  ONLY AFTER your Consolidated Packet has been received. 
Step 4. Prepare your Consolidated Packet. The Consolidated Packet must contain all three of the following items in one envelope:
Supplemental Application Form. Fill this out completely, listing ALL colleges/universities attended and dgrees earned, summer pre-health programs attended and any current or future coursework that is not listed on your transcripts.[Click here for a copy of the MEDPREP Supplemental Application Form.]

TWO letters of recommendation: Collect recommendation letters in sealed envelopes signed across the seal by the recommender. Each recommendation must be accompanied by a recommendation form. The recommendation form is available here. Ask your recommender to fill out the recommendation form, seal both in an envelope and sign across the seal. Letters must be written on official business or school letterhead and signed and sealed in this way to be accepted.

Official transcripts from each college or university attended: Procure official transcripts from the registrar of each school you attended. Transcripts must be official, and sealed in a school envelope by the registrar's office. Applicants must provide a transcript from each college or university they have attended (this includes colleges, universities, community colleges or foreign schools unless part of a foreign exchange program through a US institution). Military veterans: you must also send your military school Joint Service Transcript (JST). SIUC runs a "transcript clearinghouse" check on all accepted applicants; failure to disclose a transcript can result in an acceptance being rescinded. NOTE: If your school is unable to provide you a sealed (hard) copy of your transcript, check with the school to see if they have an online official transcript ordering service. If you use an eletronic transcript ordering service, the transcript should be emailed to Mr. Trent Stevens. Third-party electronic transcript services are not allowed. If you have questions about procuring transcripts for the Consolidated Packet, please contact the MEDPREP Admissions Offfice.
Step 5. Mail your Consolidated Packet to:
          MEDPREP Admissions office
          975 S. Normal Avenue
          Wheeler Hall, Mail Code 4323
          Carbondale, Illinois 62901
Step 6: Submit the electronic application. Once your consolidated packet is received, the last item on your electronic application, "Consolidated Packet Received" will change from a red "X" to the green 'checkmark." You will then see a "SUBMIT" button at the bottom of the page. Push this button to transmit your electronic application.
Online Application Portal
Click the "Apply Now" button below to start your application. Some helpful tips before you start your online application:
After clicking "Apply Now" and creating a username and password, you will be allowed to save your application even if you cannot complete it all at once.

We strongly recommend you check out our sample application first, as it contains the prompts for the short essay questions so you can prepare them ahead of time. We recommend you work on these responses in a Word document first and then copy and paste them into the response fields, rather than trying to type them as you go.

You will want to have access to all your college transcripts, as you will be asked to fill in all the college courses (name, number, units, grade) that you have completed. This procedure is identical to that used by medical and dental application services, so providing accurate information to MEDPREP is in your best interest and allows us to serve you better.

You must enter all college classes that you have taken, even if you repeated them for a better grade. For instance, you took Physics I and got a C, but repeated it and got an A. You must enter both classes.

You must enter all the times you took a class, even if you got the same grade. For instance, you took Calculus I and received a D. You took it again and got a D. Then you retook it again and got a B. You have to enter all three classes.

You must enter all classes, even ones you did not pass, or even if you did not need it for your major. For instance, you received an F in Physical Chemistry. You did not need it for your major, so you did not retake it and you were able to graduate. You still have to enter this class. 

College transcripts and schools attended are subject to verification by the SIUC admissions office if you are offered an acceptance. Failure to disclose all colleges attended and all college coursework completed during the application process may result in your acceptance into MEDPREP being rescinded. 

If you have any in-progress coursework or have planned future coursework at the time of your application, be sure to enter those current and future courses on the supplemental application form. Please note that you may be asked to update your grades as part of the admissions process, and you will be required submit final transcripts reflecting this additional coursework as part of the admissions and/or matriculation process.

We welcome your inquiries! For questions about the admissions process, please contact: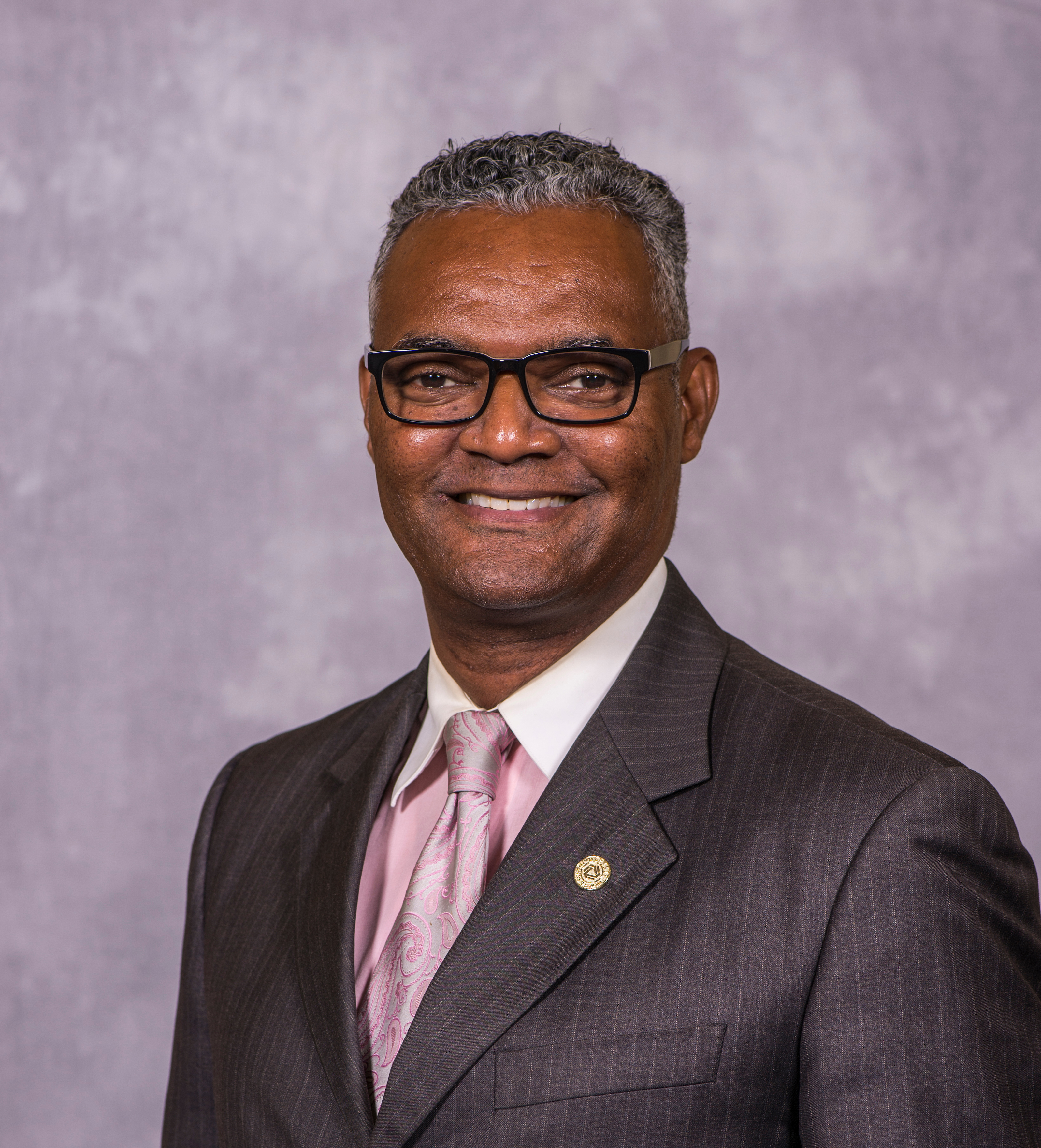 Trent Stevens
Admissions Coordinator
MEDPREP Office of Admissions (618) 453-1554
email Mr. Stevens