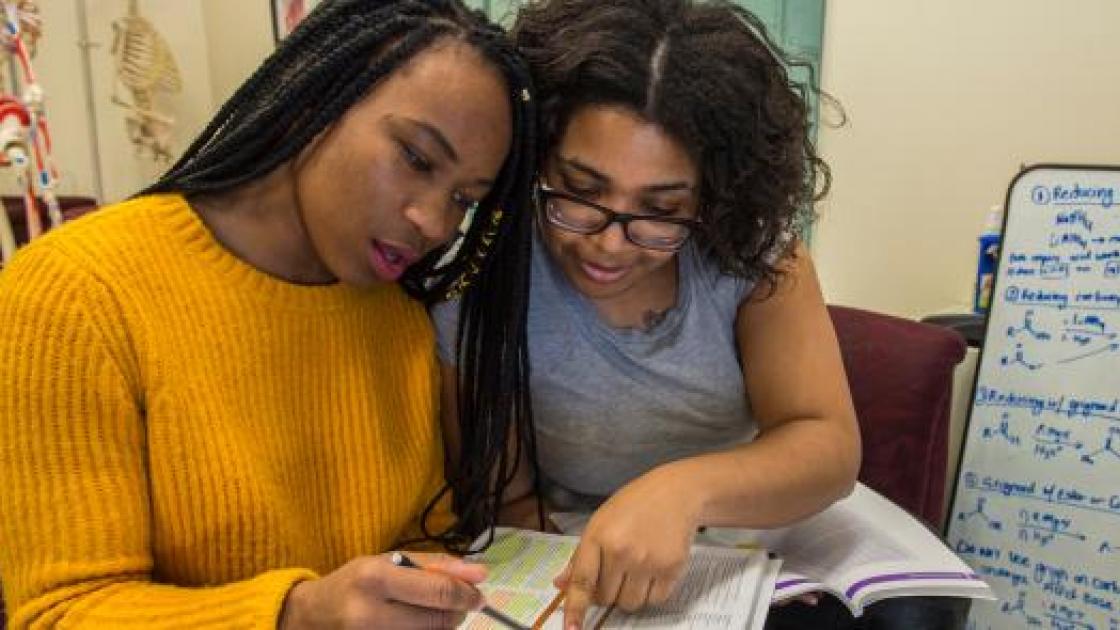 MEDPREP Frequently Asked Questions
About the Program
Where is Carbondale, Illinois?
Carbondale is a city of 25,000 near the southern tip of Illinois, in a beautiful region known as "Little Egypt" – close to the Mississippi River and on the edge of the Shawnee National Forest. It is the home of the flagship campus of Southern Illinois University. Carbondale is NOT near Chicago. It is located approximately 100 miles southeast of St. Louis, 330 miles south of Chicago, 200 miles north of Memphis and 200 miles northwest of Nashville.
I am not an Illinois resident. Am I eligible for MEDPREP?
The highest priority for MEDPREP participation is given to residents of central and southern Illinois. However, many of our applicants and participants come from out of state, and we welcome all applications.
Can international students apply?
International applicants or foreign nationals studying in the US on student visas are not eligible to apply to MEDPREP. Applicants must be U.S. citizens or Permanent Residents ("green card" holders) and may apply from any state. Individuals with DACA status who are Illinois residents may also apply. 
Can I apply as a DACA student?
If you have DACA (Deferred Action for Childhood Arrivals) status, you may apply to MEDPREP. DACA students must be Illinois residents. 
I am a career changer. Can I take my prerequisite science courses in MEDPREP?
MEDPREP is an academic enhancement program. The MEDPREP curriculum is thus designed for individuals who have completed their prerequisite science/math courses, but need additional help to improve their science foundations to prepare for the medical or dental school application process. It is not designed to help non-science students complete science prerequisites. If you have just one or two prerequisite courses remaining, you may be able to complete these as part of the MEDPREP curriculum. If you have multiple prerequisites remaining that you will not be able to complete before starting the program, you are unlikely to be admitted to MEDPREP.
Am I an "educationally disadvantaged" student?
An "educationally disadvantaged" individual comes from an environment that has impeded that student in obtaining the knowledge and skills required to enroll in, and graduate from, a health professions school. Individuals can be educationally disadvantaged without ever thinking that they were! Upon reflection, if you feel that you could be considered as "educationally disadvantaged," you should indicate this on your MEDPREP application. The application provides a space for you to write an impactful experiences statement about your circumstances, so we may better understand your background and any hardships you may have faced in your educational journey.
Do I have to stay in the program for two years?
Yes, students are required to commit to the full two-year length of the program. The first year of MEDPREP focuses on MCAT/DAT preparation and writing for the professional school application. Students are encouraged to apply to professional school at the end of their first year. During the second year (the health professional school application year), MEDPREP students take additional coursework to become well prepared for professional school matriculation. Most MEDPREP alums report that the preparation obtained in the second year of MEDPREP greatly enhanced their success during the first year of professional school.
Can I work while attending MEDPREP?
MEDPREP students enter the program for a "new start." Many students have been hampered in their undergraduate years by the necessity of working entirely too much. Students entering MEDPREP must have a financial plan in place that will allow them to focus on MEDPREP academics, rather than work. Students are strongly discouraged from any work in their first year, and strongly discouraged from any job greater than 10 hours per week in year 2.
Can I do MEDPREP online? 
MEDPREP does not have an online enrollment option. Students enrolling in MEDPREP must move to Carbondale to attend in-person. All in-person instruction follows  school, state, and/or federal safety guidelines and mandates, including masking, and the use of hybrid and online instruction as needed during pandemic conditions. 
Do I have to be vaccinated?
SIUC requires standard state-mandated vaccinations for all students. Students will be required to complete a proof of vaccination form upon matriculation. For more information about vaccination requirements, visit the SIUC Student Health Center website. 
About the cost
What does MEDPREP cost?
MEDPREP Traditional Program students pay tuition at the undergraduate rate. MEDPREP students accepted into the Master's Degree option will pay tuition at the graduate rate. Undergraduate tuition rates are identical for in-state and out-of-state students. For out-of-state students choosing one of our graduate program options, out-of-state tuition rates are 2.5 times higher than in-state tuition. All students pay fees in addition to tuition costs.
Students enroll for 6 credit hours their first summer, and 13-18 credit hours during each succeeding long semester of the program. Please utilize SIUC's online tuition and fee calculator to receive an accurate tuition and fee cost estimate for your residency status and program goals. You may also find the SIUC budget estimation page helpful.
SIUC Tuition and Fees Calculator
SIUC Estimated Cost and Budgeting Page
For additional information about student aid and loans, please contact the SIUC Financial Aid Office.
What is the cost of living in Carbondale, Illinois?
Cost of living in a small town in the Midwest is generally considered to be less expensive than in a large U.S. city. However, living in a university town can cost more than one might anticipate. Rental costs can vary from $500 to $1,000 per month, depending on location, roommates, etc. For apartment availability and rates, see ApartmentFinder.com. For estimates about cost of living, visit the SIUC Estimated Cost and Budgeting Page.
How can I become an Illinois resident to save money on tuition?
Students in the traditional program pay the one-rate undergraduate tuition (the in-state and out-of-state rates are the same). Students from out-of-state who plan to enroll in a MEDPREP graduate program option would pay out-of-state tuition, and may consider becoming an Illinois resident once they move to the state. In-state residency is achieved by living in Illinois for six months and obtaining state voter registration and ID or driver's license. Information on applying for Illinois residency is provided to incoming students during the first summer.
How do I apply for a tuition waiver?
MEDPREP has a limited number of tuition waivers that are awarded to students each semester.  The tuition waiver application, for the upcoming summer and academic year (fall/spring) are available in late spring, and will be supplied to you after you are accepted into the program. It consists of a very short application page; the completed application must also include copies of your current AND upcoming year FAFSA Student Aid Reports (SARs). The applications are due in early May; notification is given in early June. Please note that a summer waiver is NOT guaranteed, and due to the limited number of waivers available, first-year students should not expect academic year (fall/spring) waivers. 
What are my chances of receiving a tuition waiver?
MEDPREP's undergraduate tuition waivers are awarded based on academic achievement and financial need. Preference is given to returning MEDPREP students (second-year students). Thus, first-year students should NOT count on a tuition waiver. However, because most second-year students do not take summer courses, incoming students have a better chance at a summer-only tuition waiver for their first summer in the program. Please note that MEDPREP students enrolling in one of our graduate program options are NOT eligible for MEDPREP tuition waivers at any time. Graduate students may, however, be eligible to apply for SIUC Graduate School tuition waivers, which are not awarded by MEDPREP. Graduate tuition waivers are subject to availability and enrollment restrictions, and may not be an option for every semester in MEDPREP. Students accepted into the Master's programs will be provided with graduate tuition waiver information upon acceptance. Incoming master's students should note that they may NOT accept graduate assistantships from SIUC that will require them to work in their first year of MEDPREP. 
Are there grants or scholarships available for MEDPREP?
Once a bachelor's degree is received, the term "grant" virtually disappears from available financial aid. Most MEDPREP students finance their program participation through FAFSA loans, savings, and family assistance. MEDPREP has a small number of endowed and donor-funded scholarships, awarded to second-year students. Most scholarships are $1000. More information about MEDPREP scholarships can be found on the MEDPREP Scholarship Page. All enrolled students may also apply for SIUC academic scholarships. Graduate students may also apply for graduate tuition awards and scholarships. 
About applying to MEDPREP
Do I need to take the MCAT, DAT or GRE before I apply?
No. These tests are not required for admission to MEDPREP. If you have already completed one or more MCAT, DAT or GRE exam, it is required that you self-report these scores on your MEDPREP application. For MCAT/DAT, ALL official test scores become part of your permanent academic record in applying to medical or dental school. You should not take these tests simply for the purpose of applying to MEDPREP.
Please note that the "near miss" (late) application deadline is specific for students who have applied to medical, PA or dental school in the same year but have not been admitted. Students utilizing the near-miss application deadline option must provide proof of PA, medical or dental school application, including verified MCAT or DAT scores if applicable. 
How much does it cost to apply?
There is NO FEE to apply to MEDPREP.  We do require official transcripts, so you may need to pay fee(s) to colleges you have attended to obtain your official transcripts. If you are accepted into MEDPREP and decide to matriculate, you will need to pay the application fee to Southern Illinois University in order for your acceptance paperwork to be processed. Students who apply to the MEDPREP Master's degree programs will pay the graduate school application fee.
My grades from my community college for courses I took during high school and summers show on my university transcript. Do I need an official community college transcript, too?
Yes. The registrar's office of Southern Illinois University Carbondale requires its applicants to submit official transcripts from ALL prior colleges and universities as part of the admissions process, and utilizes a transcript clearinghouse service to ensure applicants have supplied all transcripts. Failure to disclose college coursework or submit all transcripts with your MEDPREP application may delay or invalidate your acceptance into MEDPREP.   
Do I need to report all my college coursework, even if I only took just one class somewhere?
MEDPREP requires you to submit all your official college/university transcripts, which will then be submitted to university officials if you are accepted and decide to enter the program. SIUC utilizes a transcript clearinghouse service to ensure applicants have supplied all transcripts. Failure to disclose college coursework or submit all transcripts with your MEDPREP application may delay or invalidate your acceptance into MEDPREP.
I have a pre-health professional committee letter on file with my undergraduate school. May I use that instead of three individual letters of recommendation for my MEDPREP application?
MEDPREP gladly accepts pre-health committee/composite letters in lieu of the requirement for three recommendation letters. At least one letter in your composite must be dated within the past year, and a minimum of three individuals must have contributed to your composite letter. MEDPREP strongly suggests having at least one letter from an academic faculty member in support of your application. 
I have been away from college for some time. May I obtain a recommendation from my employer?
Recommendations from science faculty, academic advisors, or non-science faculty are very much appreciated by the admissions committee. Applicants should make every effort to obtain at least one academic reference letter if at all possible. We recognize that this may be difficult if you have been out of school for several years. Other appropriate recommenders might include: a volunteer coordinator, a research or work supervisor, a health care professional with whom you have worked/shadowed, or a worker who appreciates your career goals.
Should I send my CV/Resume?  Should I send a personal statement?
No. The MEDPREP application contains all the needed information in a format that is easily read by the committee members. Additional materials will not be considered by the admissions committee. Students utilizing the "near miss" (late) deadline will need to provide proof of professional school application. Inquire with the MEDPREP Admissions Office for details. 
Should I send copies of articles I have written/co-authored?
No, but you are welcome to list these in the Medical Exploration/Research Experience section of the application. 
When is the best time to apply?
We strongly urge you to apply as early as possible. The earliest interview dates and decision dates are for applicants who meet the priority deadline. This will allow you to interview earlier, gives more time to decide whether to accept a MEDPREP offer, and gives you more time to make arrangements to move to Carbondale prior to program start. Even if you are not applying by the priority deadline, applying earlier gives you a better chance at an interview slot, due to the competitive nature of the application process. 
About MEDPREP Success
Do all MEDPREP students go on to medical/dental/PA school?
While we provide opportunity and support for all students to succeed in their goals, the professional school application process is strenuous and competitive, and not all aspirants are successful. Historically, about 85% of our students who finish the full two years of the program go on to professional school, although some require more than two years to achieve this goal. Typically, 50-70% of MEDPREP students who apply in any one year are successful in gaining admission into one or more professional school.
What happens to MEDPREP students who do not move directly on to medical/dental/PA school?
Some students apply to professional school after completing their second year of MEDPREP, and thus have an application "glide year" during which they usually work or take more classes. Other students continue their development by furthering their education at other medical school "prematriculation" (direct entry) programs or master degree programs. Some students choose to move into medically-related fields, such as nursing, medical technician, public health, speech pathology, etc. Finally, a small number of students decide that a health profession is not their path and move into non-health related careers. MEDPREP supports each student's individual journey and aims to help each student make the choices that are best for them.