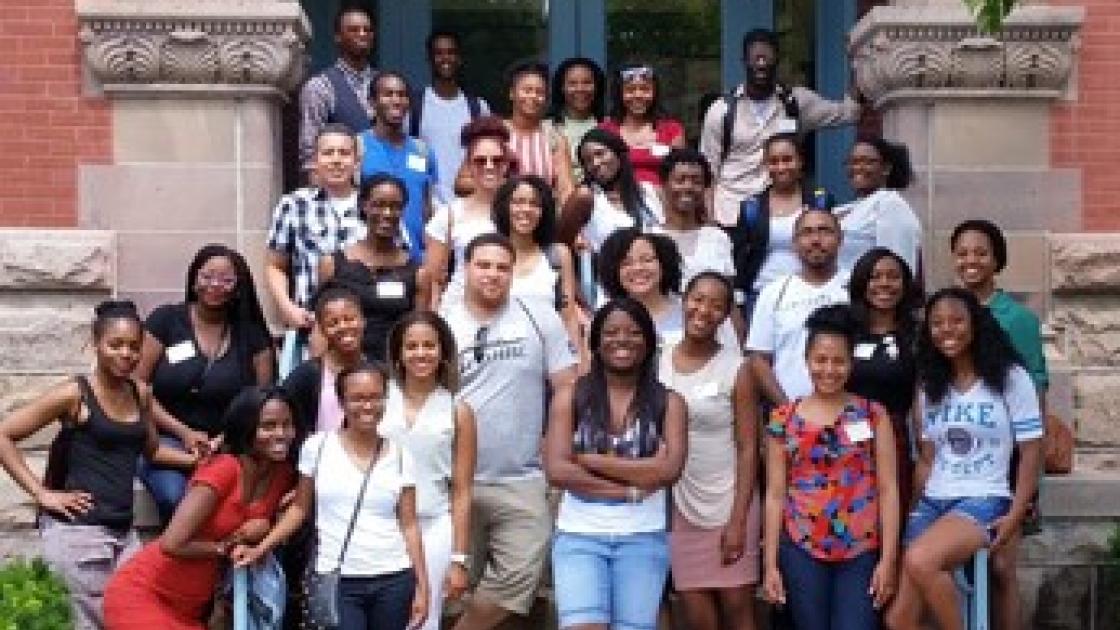 MEDPREP Advantages
Professional School Preparation in a Supportive Environment
A Proud History
At MEDPREP, we aim to increase the number of socioeconomically and educationally disadvantaged students, especially from southern and central Illinois, who will enter and graduate from health professions schools, and go on to serve in health professions shortage areas and communities in need.
The MEDPREP program has successfully served this mission since 1972. We are proud of our 50+ year history of educational innovation and achievement. MEDPREP has helped over 1,300 students become physicians, dentists and other health professionals, and our alumni serve patients and communities throughout the United States.
Why study at MEDPREP?
The MEDPREP program provides an intense, but personalized pre-medical, pre-dental or pre-physician assistant preparatory experience. The program works to help each student maximize their potential. Advantages include:
Comprehensive preparation for professional school study.
Focus on understanding and application of knowledge, not just rote learning.
Thorough topic review in the biology and biochemistry, chemistry, physics, psychology, sociology, and quantitative reasoning.
Formal preparation for MCAT, DAT or GRE tests, including testing approaches, mock examinations and analysis of test strategy.
Medical, Physician Assistant, and Dental School application help, including writing workshops and application strategies.
Cohort learning model: Join a class of 25-35 like-minded students with the same goals and dedication to career.
Dedicated faculty and classes: MEDPREP faculty teach MEDPREP-only classes, which means small classes and a faculty dedicated specifically to working  in our program.
Wheeler Hall: we have dedicated classrooms, computer labs, lockers and study/lounge spaces specifically for MEDPREP students. This dedicated learning home ensures you will always a welcoming space for classes, studying, and meeting up with your fellow students - 24/7.
Get ahead of the professional school curriculum: second-year students can take SIUC courses taught by SIU School of Medicine faculty. Take high-level courses in human physiology, gross anatomy, medical biochemistry, histology, pharmacology. At MEDPREP, we don't just focus on getting students into professional school; we aim to prepare students to excel in medical or dental professional programs.
Enjoy the quiet midwestern life away from distractions. Carbondale is located in southern Illinois, close to both mid-western and southern cities, but far away enough that you can focus on academics and career goals.
Proven success: Students matriculate to medical and dental school each year from MEDPREP. Most students enter professional schools directly after MEDPREP. However, a number of students complete the full two-year program before applying to professional school. 85% of students that have completed MEDPREP in the last 20 years have gone onto health professions schools.
MEDPREP-Professional School Alliance Programs. Students completing MEDPREP and meeting Alliance Requirements, available for medical, dental and PA students, are directly accepted into the SIU School of Medicine, SIU School of Dental Medicine, or the SIU School of Medicine Physician Assistant Program.