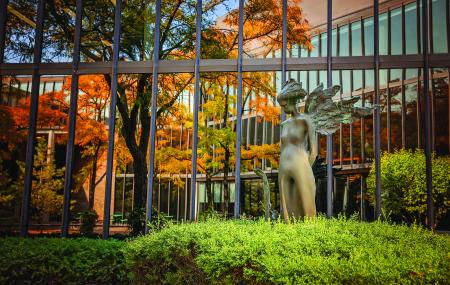 A Message from the Dean
Dear Friends,

Every now and then, there is a moment when an idea crystallizes, or when the magnitude of a known reality hits you. It is a fact that you, our invaluable donors, have a profound, positive effect on the lives of countless people, and I am greatly appreciative. The sheer magnitude of that impact hit me as I looked through the pages of our new annual report.

Though these are just some highlights of the past fiscal year, it is clear that our research and programs are improving health and function far and wide. Together with you, our generous friends, we are transforming our campus from the inside out. Our physical footprint continues to grow and our partnerships continue to expand. I am grateful for the outpouring of financial support that comes from all of you.
SIU School of Medicine comprises a myriad of excellent programs, embracing innovation in all our mission areas: teaching, clinical care, research and service to the community. We excel in all of these areas, but only because of the generosity, hard work and commitment of every SIU colleague – alumni, donors, staff, administrators, faculty and learners. It takes a great team.

With the extension of the Forever SIU Campaign, we have a great challenge ahead of us. The School of Medicine has raised $22 million of the $40 million we must raise by 2028. I hope that you, as proud supporters of SIU School of Medicine, will join us in making this the most successful campaign in SIU's history with a year-end gift. Every gift matters. It is only with philanthropic investment from those who believe in SIU School of Medicine that we can reach our true potential. Please use the return device included in the book or visit forwardfunder.siumed.edu to make a secure online gift of your choice that will be gratefully appreciated.

With each healing interaction, with each individual gift to the organization, you add to the united effort that allows SIU Medicine to make dramatic improvements in medical treatments and health care outcomes in our region and across the world. Your support is essential as we train the future generation of physicians, health care professionals and scientists who will care for us now and for generations to come. They will be the leaders improving health and health care for the future.

I am very thankful for all of you.
I wish you a happy and healthy holiday season and new year!


Jerry Kruse, MD, MSPH
Dean & Provost
SIU School of Medicine
Donor of the Year
Evelyn Brandt Thomas