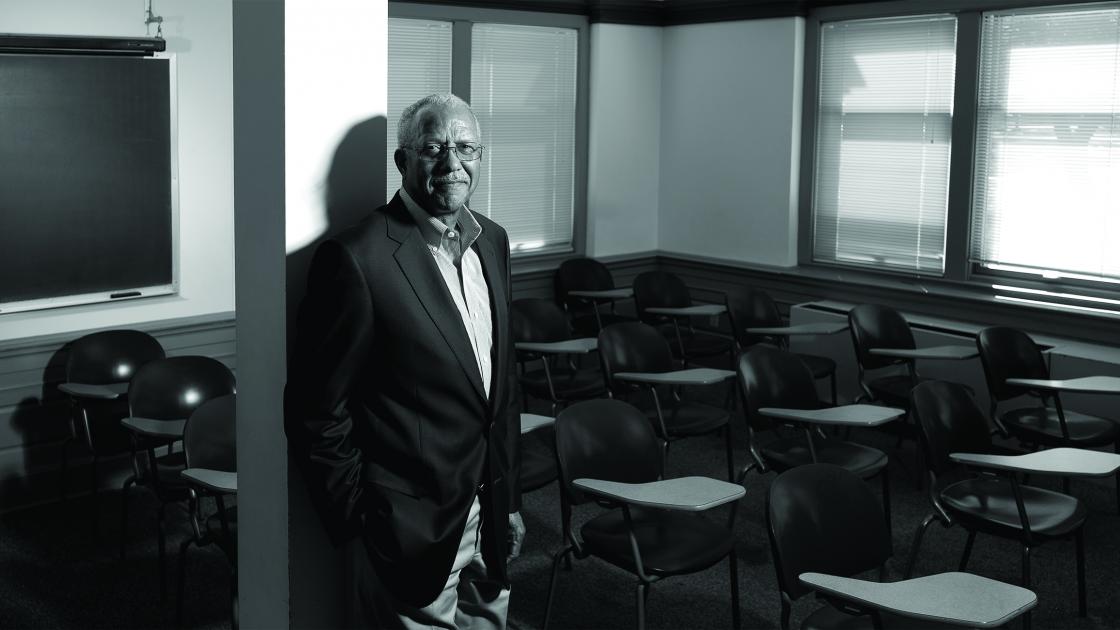 "These students are fighters." So said Harold Bardo, Ph.D., about the students who are part of the MEDPREP program. MEDPREP, which stands for Medical/Dental Education Preparatory Program, is the pipeline for under-represented and disadvantaged students to pursue medical careers. "They have resilience; when they get knocked down, they get right back up," says Dr. Bardo, who was the director of MEDPREP for nearly 30 years.
MEDPREP has been helping students not just get back up, but overcome their challenges and achieve their dreams of becoming medical professionals – whether that is in dentistry, optometry, podiatry, chiropractic, veterinary or medicine. The MEDPREP doors opened in 1972 and was among the first program of its kind.
The two-year, post-baccalaureate program, essentially a "mini-university", uses collaboration and active participation to help students enhance their academic record, achieve personal potential and polish professional skills. Dr. Bardo created the nurturing, familial atmosphere that is felt by every MEDPREP student. "We are like family, and Dr. Bardo is the father – and the grandfather – the students don't want to disappoint," says Anneke Metz, Ph.D., the interim director of MEDPREP. "He is a role model and a mentor for generations of future doctors."
Although he retired in 2015 after 30 years of service, Dr. Bardo still can be found mentoring students. "The best thing about MEDPREP is seeing people who don't think they have a chance get that chance and do well," he says. MEDPREP gives those students the chance and its mentors walk beside them the whole way.
The Harold Bardo Medical Student Scholarship continues Dr. Bardo's MEDPREP tradition of helping these students shine. "Donations can make a difference between a student staying or leaving the program and continuing on to become a graduate of the School of Medicine," says Dr. Metz. One hundred percent of the students are from socio- or economically disadvantaged backgrounds. Ninety-five percent of the students are from an underrepresented group in medicine.
Dr. Bardo, Dr. Metz and their colleagues support students academically and socially, teaching them the tools of personal development, professional character and goal achievement. These students have the potential; they have the dream but not the means. MEDPREP and its mentors like Dr. Bardo draw out the potential. The students manage the dreams; our gifts give them the means.