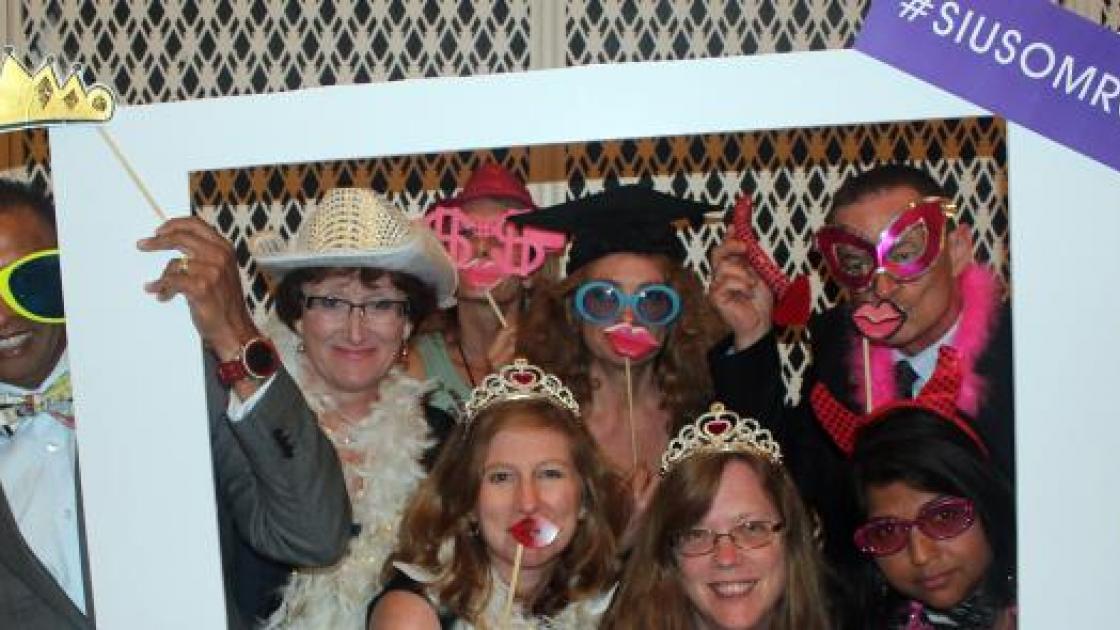 Reunion giving
Gifts from alumni show your belief in the importance of belonging to a community of physicians who care for and support one another.
Alumni can take pride in sharing the school's history and advance its mission for generations to come with gifts to the Alumni Annual Fund. Gifts to the Medical Student Scholarship Fund lessen the burden of student loan debt for our very deserving students. The Student Resource Fund enhances the medical student experience by funding educational and social needs that cannot be met through other sources. In addition, you can provide dollars for essential projects through the Dean's Fund for Excellence. DONATE NOW!
Why give to reunion class gifts?
For nearly 50 years, alumni have returned to SIU School of Medicine to reunite with fellow graduates and beloved faculty members and reminisce about the early days of their journey to becoming a well-prepared physicians. Each year, SIU School of Medicine graduates renew the longstanding traditions of giving back in honor of their class reunions.
Help us carry on the tradition that began many years ago and make a special gift to support our own competitive class gift campaign. 
Any gift made between now and December 31 counts toward Reunion Class Gift totals. When you make a five-year pledge, the total pledge amount will count toward your contribution to your Class Gift, not just the first-year payment.
Let the games begin!
The Dean's Cup will be awarded by Dean Jerry Kruse to the reunion class with the greatest participation in class gifts. Each year's winning reunion class will be added to the cup, which will be displayed in the Dean's Lobby on the Springfield campus throughout the year.
An online gift is a safe, simple and cost-effective way to offer your support to SIU School of Medicine. Donations are processed through the SIU Foundation's secure server to safeguard the integrity of your personal and financial information.