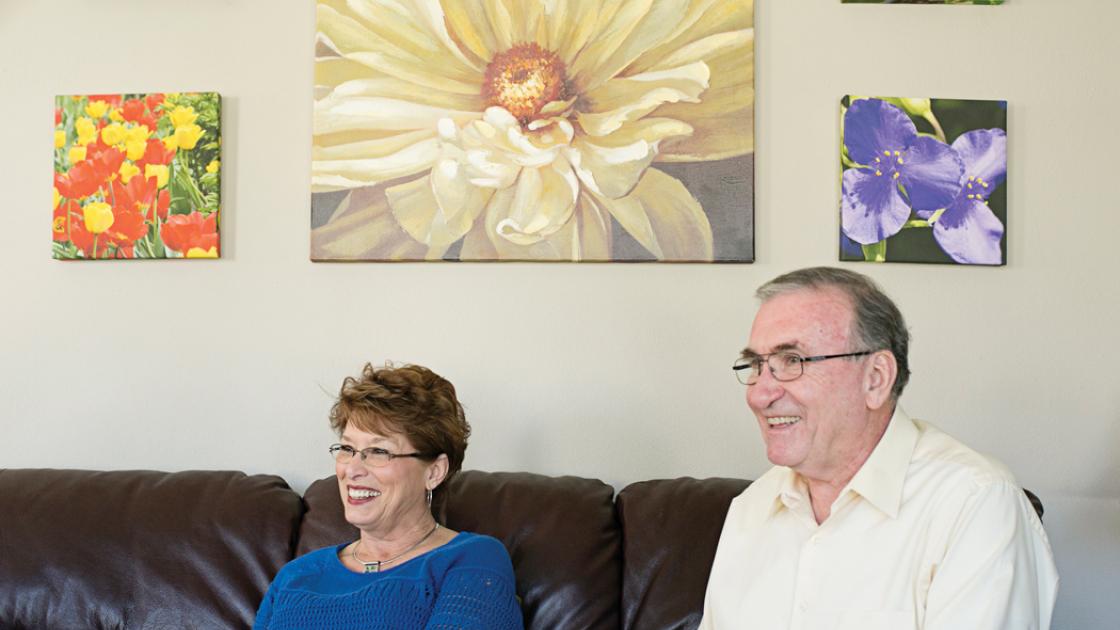 It was 1972, and 20-year-old Cindy Young was washing her hair in her parents' kitchen sink when her mother introduced her to their new next-door neighbor. Twenty-six-year-old Lee Milner was to rent the home owned by Cindy's parents at 1037 N. Rutledge. It was a convenient location for Lee, just down the street from Memorial Medical Center where he worked as an SIU photographer.
Lee quickly became a regular at Cindy's house. "I was used to people in and out of the home," Cindy says. "That's just how I was raised. We always had people over for dinner or coffee."
After a year-and-a-half courtship, Cindy and Lee married. Though they didn't move into the home next door to her parents, the property remained in the family. When Cindy's parents died, the Milners kept the rental house. Through the years, Cindy's parents and the Milners rented the home to various people, including alumnus Mark Greatting, '85, and Starlin Haydon-Greatting. The Greattings consider Cindy's family along with Lee and Cindy their adopted family. "He's such a fantastic doctor, and they're great people," Lee says. "He even replaced my shoulder."
The Milners are fond of the neighborhood that brought them together as well as their many connections with SIU. Lee's father, Lee and his two brothers and two sisters all attended SIU. Lee and Cindy's children are no exception — they, too, are SIU alumni.
Continuing the "Good Samaritan" philosophy that Cindy was raised on, the couple has developed great relationships with their SIU School of Medicine neighbors. A few years back, the couple frequently had dinner with their neighbor and then orthopaedic resident, Steve Jackson, '86. Currently, a third-year medical student lives next door to them.
"We've lived the SIU story," says Lee. "We know we're not unusual though; SIU has affected many people in Springfield."
Cindy agrees, "SIU has really helped advance the medical community." The couple's affinity for the school has prompted them to donate the rental home and property to the school.
"It's well worth it to us if it helps SIU," says Lee. "We hope this can set an example to others of how to reward an entity that has helped this community in so many ways."
written by Rebecca Budde