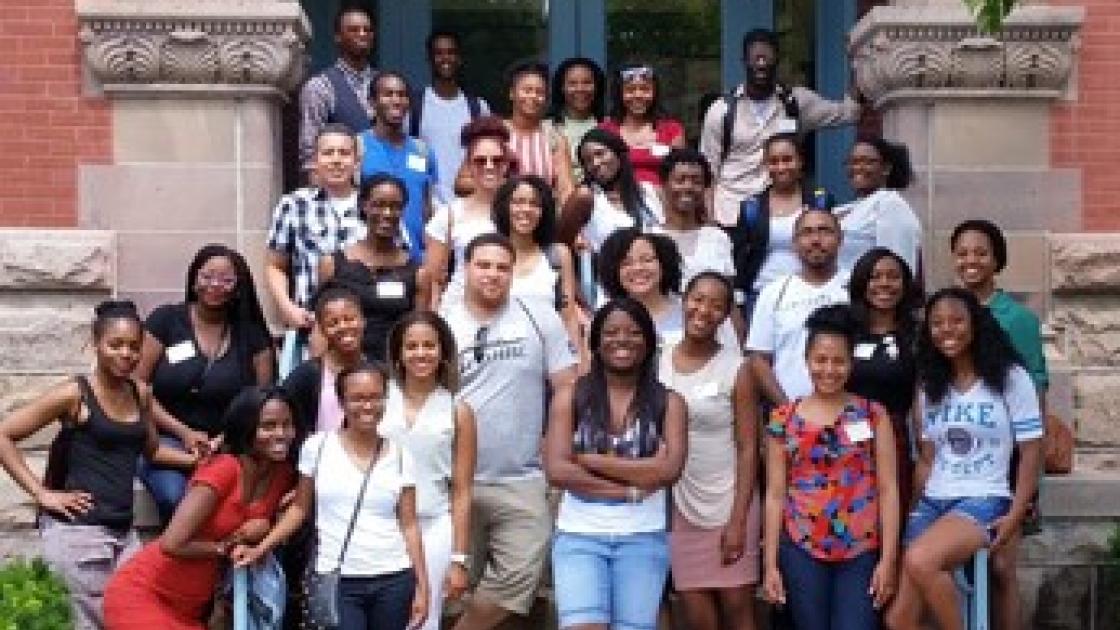 The MEDPREP mission is to increase the number of underrepresented minority and disadvantaged students from southern and central Illinois who will enter and graduate from health professions schools and who will serve in U.S. health professions shortage areas.
Our students come from a variety of geographic, ethnic, and socioeconomic backgrounds. The highest priority for MEDPREP participation is given to residents of central and southern Illinois.
While our recruitment strategy focuses on the State of Illinois and contiguous states, we welcome inquiries and applications from students nationwide.
For Institutions:
The MEDPREP recruitment program primarily targets major Illinois universities and colleges to identify interested students who are underrepresented in medicine and educationally or socioeconomically disadvantaged. The recruiter works with pre-health advisors at each campus, arranges to make informational presentations to pre-health student associations on campus, and provides MEDPREP program details to individual students, faculty and administrators as requested.
Illinois schools targeted for MEDPREP recruitment include:
Southern Illinois University, Carbondale
Southern Illinois University, Edwardsville
University of Illinois, Champaign
University of Illinois, Chicago
Illinois State University, Normal
Eastern Illinois University, Charleston
Chicago State University, Chicago
St. Xavier University, Chicago
Northeastern Illinois University, Chicago
Northern Illinois University, DeKalb
University of Chicago, Chicago
MEDPREP also aims to recruit prospective applicants who live in contiguous and nearby states (Wisconsin, Indiana, Kentucky, Tennessee, Arkansas, Missouri and Iowa) via targeted visits to colleges and universities in this region.
In addition, our recruiting office provides MEDPREP program information to prospective students via the American Association of Medical Colleges (AAMC) Medical Minority Applicant Registry.
For Health Professions Advisors:
To learn more about the MEDPREP program and the opportunities it provides for medical or pre-dental students, please contact the Office of the MEDPREP Counselor/Recruiter.
Office of the Counselor/Recruiter
Don E. Patton, M.A./LCPC, NCC 217 Wheeler Hall
975 S. Normal Avenue
Southern Illinois University
Carbondale, IL 62901
618.453.1462
E-mail Don Patton