Leadership
Dr. Beau Batton is the Chief of the Neonatology Division in the Department of Pediatrics, and the Director of Newborn Services at HSHS St. John's Children's Hospital. Dr. Batton earned his medical degree at Stritch School of Medicine, Loyola University, in Maywood, Illinois. He completed an internship and a pediatric residency at William Beaumont Hospital in Royal Oak, Michigan, and a fellowship in Neonatal-Perinatal Medicine at Case Western Reserve University School of Medicine Rainbow Babies & Children's Hospital in Cleveland, Ohio. His publications include works on blood pressure management and neurodevelopment in extremely preterm infants, in utero anti-depressant exposure and neurodevelopment in preterm infants, and perspectives of physician parents in the neonatal ICU. Dr. Batton is the current chair of the Illinois Department Public Health Perinatal Advisory Committee, a member of the International Neonatal Consortium Hemodynamic Adaptations Workgroup, and is very involved in the March of Dimes Perinatal Collaborative Leadership Council, and Ronald McDonald House Charities.
Image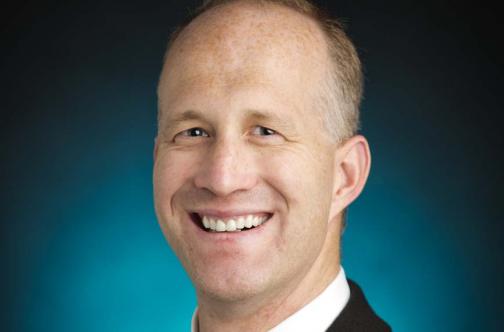 Looking for a health care provider?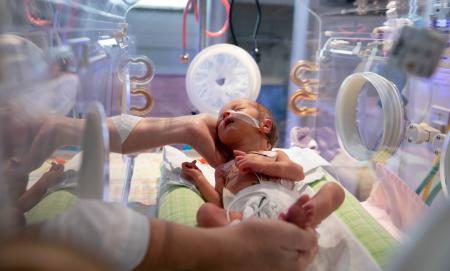 Clinical and Research Interests
The faculty of the Division of Neonatology are well-versed in a variety of topics in neonatal-perinatal medicine. They have specific interest in quality improvement, neonatal abstinence syndrome, timely discharge, acquired infection rate reduction, bronchopulmonary dysplasia, infants of diabetic mothers, and  neonatal hypertension among other areas of interest.
Education
The Division of Neonatology at SIU School of Medicine is devoted to teaching excellence. The pediatric residents are educated in neonatal-perinatal medicine through varied methods which include:
Bedside Patient Management and Teaching Rounds (10 – 11:30 AM)
Patient care discussions with the attending neonatologist and/or neonatal nurse practitioner throughout the day and during on call hours
Performance of patient assessments and/or procedures under the supervision of the neonatologist or neonatal nurse practitioner.
Attendance at deliveries in the Perinatal Center under the supervision of the attending neonatologist or neonatal nurse practitioner.
The Pediatric Core Lecture Series in Neonatology and didactic lectures in the Neonatal Intensive Care Unit (NICU)
Self-education
Pediatric residents acquire increasing basic knowledge, patient management acumen, and procedural expertise as they advance through the program. Infants with a higher acuity of care are managed sequentially as the years of experience advance during the pediatric residency.