Pediatric Residency at SIU Medicine
The mission of the Pediatric Residency Program at SIU School of Medicine is to provide a diverse and individualized training environment that promotes the educational and professional development of pediatricians equipped to pursue careers in general pediatrics or continue their education in a specific subspecialty.

Image
AIMS
Provide educational experiences to develop the knowledge, attitudes and clinical skills to provide exceptional, evidence based clinical care with an emphasis on the initial evaluation of patients from a large referral base, of rural and semi urban settings.
Provide the professional foundation for becoming a committed, compassionate and clinically effective advocate and leader in the care of children, through mentoring and collaborative learning with a diverse, "hands on" and committed faculty.
Facilitate the utilization of interprofessional teams for seamless transitions of care with emphasis on shared decision-making, patient safety, and honesty in communication.
To provide a just culture, emphasizing and encouraging collaborative care that builds on each team member's strengths while accommodating for individuality, and promoting a learning environment that supports physician and team well-being.
Promote an individualized career path to meet the unique educational needs of each resident and provide opportunities for meaningful scholarly projects in clinical care, advocacy, education or quality improvement.
To provide procedural opportunities to develop appropriate skills necessary for each chosen career path.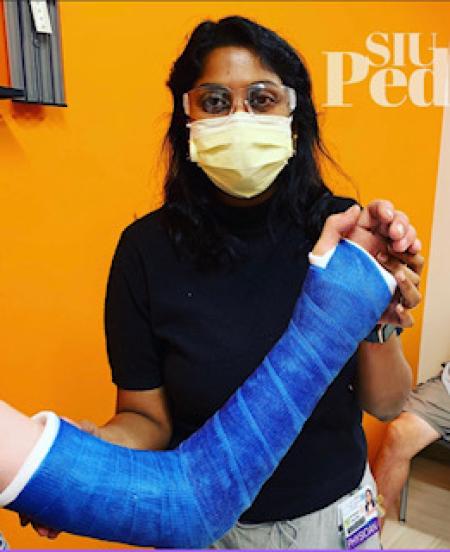 Curriculum
We focus on the basics of patient care. Interviewing skills, physical diagnosis, lab diagnosis, oral and written communication skills, and more are improved in the first year. Working in a health care team and managing acute illnesses are the primary focus areas as you work through your education. 
Educational conferences
We are dedicated to resident education. We have a phenomenal faculty who offer on the job education as well as participating in lectures during our core lecture series. We have a variety of departmental conferences attended by residents and faculty to discuss current cases and recent pediatric literature. We look closely at clinical experiences to ensure our residents get a broad picture of the entire field of pediatrics, with all its sub-specialties. We are constantly evaluating our curriculum and thinking about ways to keep it fresh, innovative and exciting.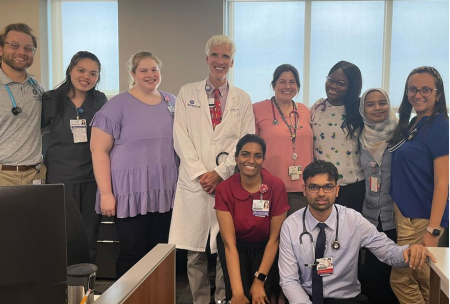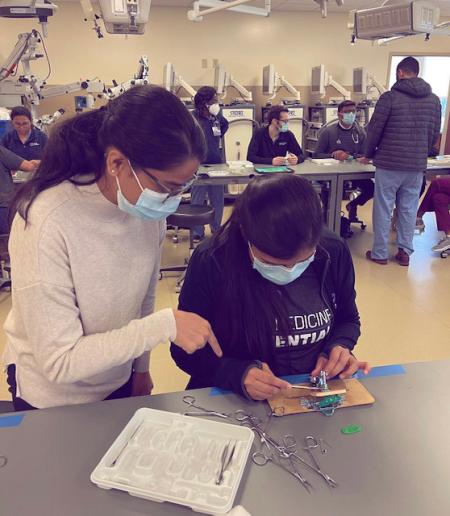 Clinical experience
You will have the opportunity to follow your patients throughout your 3 years here, watching them grow and develop. As their primary care physician if they need help with school, insurance companies, ordering medical equipment, etc., they will come to you for assistance.
Resident Wellness
SIU Pediatrics is dedicated to resident wellness. It is important to us that during the residents time of residency, they are able to flourish mentally as they succeed academically. It is important to us to prevent burnout before it happens and create a happy work environment for our residents. Wellness means various things to different people and we understand that here. At the same time we are aware that there are general things that will make our residents day to day life easier.  Read on to get a better idea of what avenues we have and what our different residents say about their overall wellness. Don't forget to check out our Instagram page to see all the exciting things there are to do in Springfield and the surrounding areas!
Image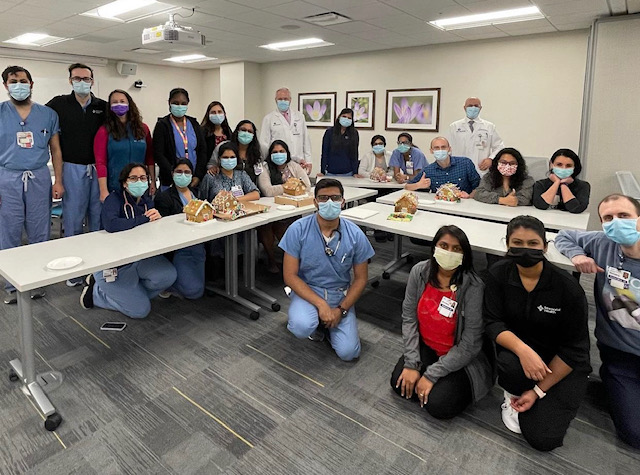 Resident Benefits
21 calendar days paid vacation per academic year
7 calendar days paid educational leave per academic year
12 weeks unpaid parental, caregiver, or medical leave (PCML)
14 calendar days paid sick leave per academic year
3 calendar days paid bereavement leave per academic year
6 calendar days paid interview leave during 2nd and 3rd year of residency
Military leave of absence
Dependent care of health care reimbursement accounts
Health/Dental/Vision Insurance
Disability Insurance/Life Insurance
Professional Liability
Free parking at HSHS St. John's Hospital and Springfield Memorial Hospital
Discounted health club memberships3 lab coats are provided free of charge intern year
Access to SIU medical school library, as well as access to both libraries at both hospitals
AAP Membership
Subscription to Up-to-Date, New England Journal of Medicine
Educational Stipend (medical books/conference travel)
EHR Systems
HSHS St. John's Hospital - EPIC
Springfield Memorial Hospital - Cerner
SIU Outpatient Clinics - Touchworks
Program Staff
Kate Siebenaler, MD, Program Director
Janet Patterson, MD, Associate Program Director
Michelle Miner, MD, Associate Program Director
Kendra Woods, MD, Associate Program Director
Jackie Ackerman, C-TAGME, Program Coordinator
Keela Gibbs, Medical Education Specialist
Contact Us:
Pediatric Residency Office
SIU School of Medicine
PO Box 19658
Springfield, IL 62794-9658
Phone: 1-800-718-2736
E-mail: pedsresidency@siumed.edu