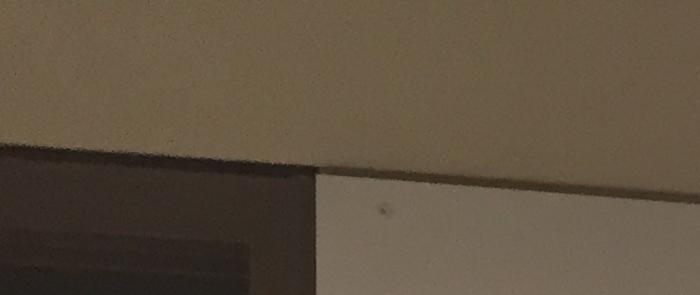 Gina Akopyan, MD
Medical School: Chicago Medical School, under Rosalind Franklin University of Medicine and Science\
Bio:  Hi everyone, my name is Gina. My family and I emigrated from Armenia when I was 7. Despite its bells and whistles, moving to L.A. was especially difficult, considering the financial hurdles and cultural adjustments we had to make. Though my parents' foreign graduate degrees weren't recognized, I resolved to walk through my mother's footsteps as a community physician for underserved patients.  Often this goal seemed unattainable, but my ambition to treat the sick and succeed in this rewarding field still drove me to pursue medicine.
During my academic studies and research at UCLA, I honed my skills as a self-directed problem solver and collaborative team member. I later joined UCLA's Child Life Center to develop my connection and compassion for children with terminal illness. I continued my desire for volunteering throughout my medical studies at Chicago Medical School, during which I've ventured on multiple domestic and international volunteer programs. But it is my experience at the Mathare Special Training Center in Kenya that solidified my pledge to Pediatrics. 
While I made great strides towards pursuing this field, I've always found time to reconnect with family and friends without whom I wouldn't have made it this far. I enjoy traveling (when time and money permit) and meeting new people and cultures. I also love the simple things in life, including concerts and outings with family and friends. As I embark on my residency at SIU, I'm excited to develop many wonderful experiences with attendings, residents and staff; whom I look forward to calling my new family and home!
Why SIU?:  Opportunities to become a well-trained physician are many in pediatric residency programs nationwide. However, the ability to see patients with a variety of clinical conditions, in low-cost communities are special to this program. That is why SIU's Pediatric residency program is a unique place to learn from attendings and patients alike. Our residency program works through St. John's Children's Hospital - a clinical hub and referral center for diverse pediatric patient populations from underprivileged backgrounds, many of whom come from cities, small towns and rural areas with limited pediatric care. Exposure to these populations allows me to fine-tune my clinical skills as I work side by side with our physician teachers in learning about patient management in different settings, while also developing the cultural sensitivities needed as a community pediatrician in my future.
Benjamin Bova, MD
Medical School: Southern Illinois University School of Medicine
Bio:  I was born and raised in Springfield. I have a wonderful wife and two precious children.  My hobbies include baseball, golf, music, and anything with my family, be it video games, soccer, dinner, etc.
Why SIU?:  I came to SIU Peds because I knew that I would be well prepared for my future in pediatrics, and because I love the environment.  Knowing each attending on a personal level, and knowing that they care about my education is important.
Kris Chang, DO
Medical School:  Western University of Health Sciences, College of Osteopathic Medicine of the Pacific
Bio:   I am originally from California and was born and raised in the San Francisco Bay area. I stayed close to home and attended undergrad at University of California, Berkeley (Go Bears!) where I majored in Economics and Molecular & Cell biology and rowed crew. After college, I continued research on basal cell carcinomas at the Children's Hospital Oakland Research Institute and Stanford University. I finally ventured down to sunny Southern California to attend medical school at Western University of Health Sciences. Needless to say I believed that residency would be a perfect opportunity to step outside my comfort zone and leave California! I'm excited to be in the Midwest!
Outside of medicine I enjoy trying new restaurants, travelling, photography, Pilates, Zumba, exercising to random fitness videos on YouTube, watching movies and TV shows like The Walking Dead, Grey's Anatomy, Modern Family, CSI, Law & Order: SVU, and spending time with family and friends! I also love cats and anything cat-related. I look forward to meeting you all and joining the SIU family!
Why SIU?:  I chose SIU Pediatrics because I was looking to be part of a small program, where we would have one-on-one attending interaction, and the opportunity to see and do almost everything, as there are no fellows. When I interviewed here, I noticed how friendly the residents were, and I fell in love with the small town atmosphere. The low cost of living was an added bonus!
Megan Logsdon, MD
Medical School: Southern Illinois University School of Medicine
Bio:  I was raised in Mackinaw, Illinois. I graduated from the University of Illinois at Urbana-Champaign with a B.S. in Molecular & Cellular Biology and Political Science. This year, I graduated with my M.D. from SIU School of Medicine.  Before intern year, I married my high school sweetheart. We live in town with our two dogs.
Why SIU?:  I chose SIU Peds because, as an SIU medical student, I was familiar with the program and impressed with how welcoming and knowledgeable the attendings and residents were. I liked the close-knit relationships that a small program size fosters. Additionally, Springfield is a major medical provider in this area, and the variety of cases provides a great learning experience. We see plenty of "bread and butter" pediatrics while still getting to see plenty of rare and unusual cases, which was ideal for me.
Mishika Malik, MD
Medical School: Government Medical College and Hospital, Chandigarh, India.
Bio:  I graduated from a medical school in India in 2014. Since then I worked on a project to assess the quality of life of epileptic children in India. And now, I am really excited to begin a new phase of my life: Residency training at SIU. In my free time, I love to explore new places and collect memories for my scrapbook.
Why SIU?:  I chose Pediatrics because caring for children in times of their illness provides me satisfaction in life and keeps me going. Children have the capability to fight off even the wosrt phases of life with positivity and smiles and i love to be of this journey.
Rawan Musaitif, MD
Medical School: Southern Illinois University School of Medicine
Bio:  My name is Rawan and I grew up in Florida, but consider myself an Illinois native since I have been living in Peoria for the past 10 years. I went to Bradley University for my undergraduate studies where I majored in Chemistry and Cell-Molecular Biology and minored in Sociology. I went to SIU SOM for medical school where I met all of the wonderful and inspiring Pediatric faculty members in this program. With my ethnic origins in Palestine, I enjoy making summer trips back to the cities of Jerusalem and Ramallah to visit relatives. I love to bake, cook, spend time with friends and family, and love to travel and experience different cultures and learn new things every day. Most importantly, I am very excited to be starting my Pediatrics residency training at SIU!
Why SIU?:  I decided to stay at SIU for residency, after completing medical school here, for a multitude of reasons. SIU nurtured my love for medical learning and teaching. We have exceptional faculty that are not only wonderful physicians, but more importantly exemplary teachers. I already knew that the things I was looking for in a program could all be found here such as, wide range of diversity in patient pathologies seen, the opportunity to learn from multiple pediatric subspecialists and a smaller, tight-knit group of residents per class. The learning environment I found at SIU was a unique one that was very resident-friendly and provided lots of autonomy even as a first and second year resident. For all these reasons and more, I chose SIU Pediatrics for my residency training.   
Laura Radel, MD
Medical School: Southern Illinois University School of Medicine
Bio:  I graduated from SIU-SOM in 2010 and have been working as a flight surgeon in the U.S. Army. My husband, Dennis, lives in Bloomington, and we have two boys- Zachary and Oliver.
Why SIU?:  When I applied for a pediatric residency, SIU was the only program I applied to.  Having been a student here, I had a pretty good idea about the "feel" of the program and the philosophy of SIU.  During my time in the Army, I have experienced what it is like to be part of a malignant program, and I knew SIU would be the opposite.  SIU Peds is a small, nurturing program.  You really will feel like part of a "family."  Respect and professionalism are held in the highest regard, and there is significant focus on ensuring the personal well-being of the residents.  I couldn't be happier to have matched at SIU!